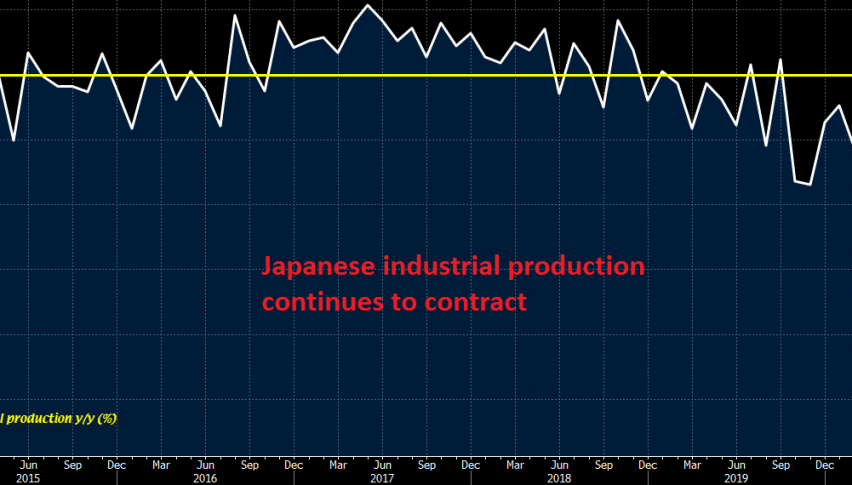 Japanese Economy Posts A Massive Contraction for Q2
Japan didn't close for the coronavirus, like most countries. One reason is that the East Asian countries are used to such viruses, the other is that the Japanese constitution doesn't allow the lock-downs ordered from the state, not that any other country's constitution allows them.
But, they did take steps to prevent the spread of the coronavirus, which hurt the economy. Japan's economy has contracted for three quarters, which puts it officially in recession, but the JPY is still grinding higher today, as the USD slips lower. Below are the GDP report and the industrial production report from Japan:
Japan Q2 GDP Report
Japan Q2prelim GDP -7.8%% vs -7.5% expected
Q1 GDP stood at -0.9%, revised to -0.6%
Japan GDP price index YoY 1.5% vs 1.9% expected
Previous GDP price index at 0.9%, unrevised
Japan June Final Industrial Production
June final industrial production MoM +1.9% vs +2.7% prelim
Industrial production YoY -18.2% vs -17.7% prelim
Capacity utilisation MoM +6.2%
Prior capacity utilisation -11.6%
The preliminary figures can be found here. A slight downwards revision but it just reaffirms that there is a slight pickup in factory activity after bottoming out in May. That said, the escalating virus situation in July may be a cause for concern towards overall Japanese economic activity and we'll have to see how that will factor into growth conditions in the coming months ahead.