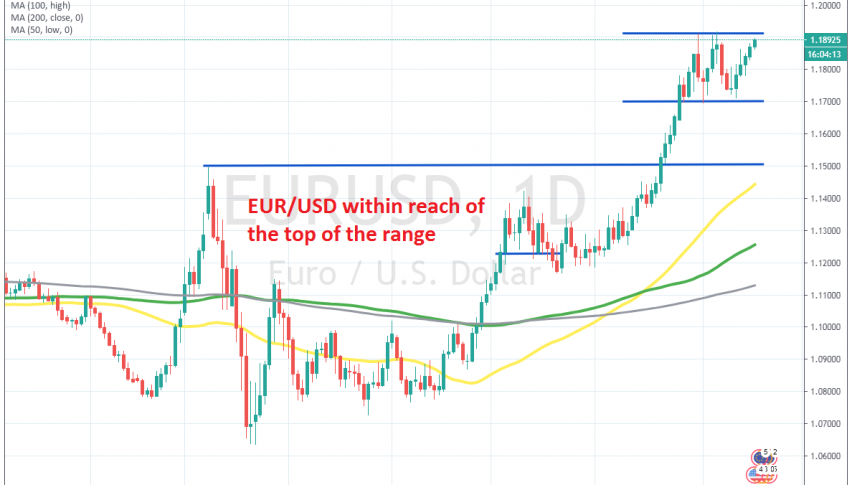 EUR/USD Heads for the Top of the Range, After Bouncing Off the 20 Daily SMA
EUR/USD has turned quite bullish since the middle of May. The sentiment has improved in Europe as well as in the US, but the economic rebound seems a bit less convincing in the US than in Europe and the protests in the US are not helping much, hence the bullish trend in this pair.
During the first half of June, we saw a consolidation, but the uptrend resumed again by the middle of that month and EUR/USD pushed to 1.1920. Although, the bullish trend has paused again and we have been seeing another consolidation during August.
Buyers have tried the top side above 1.19 twice and have failed, but so have the sellers. They have pushed EUR/USD down to 1.17 roughly, but have given up above that level. So, a 200 pip range has formed in this pair. The last bounce came after the 20 SMA (grey) caught up on the daily chart, so now this pair is heading for the top of the range. We will see how the price acts up there, if buyers fail again and a bearish reversing pattern forms, then we might open a sell forex signal.