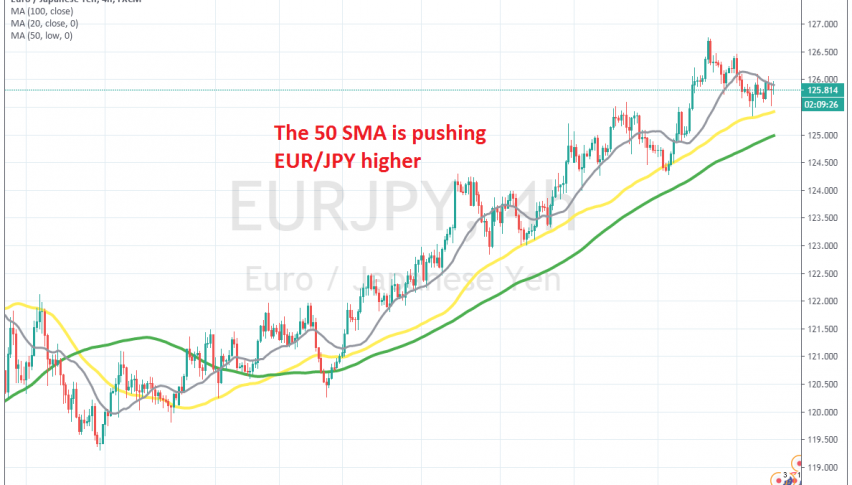 The 50 SMA Is Keeping the Uptrend Going for EUR/JPY
EUR/JPY has been bullish since the first week of May, after ending the long term bearish trend. In the first month, the trend was very strong, as the price climbed exactly 10 cents until the first week of June. But, we saw a pullback to the 50% Fibo level in the following weeks.
Although, the 50% Fibo level held as support for this pair and the bullish trend resumed again since the last week of June. This pair has climbed more than 200 pips higher from the previous high and moving averages have been doing a good job providing support for EUR/JPY.
This moving average has been providing support for EUR/JPY since the beginning of July, apart from once when we saw a dive below the 100 SMA (green). But the price eventually reversed higher and EUR/JPY has been leaning on the 50 SMA when it has retraced lower. The 50 SMA has been providing good buying opportunities and we will try to get long when the price retraces back down there.