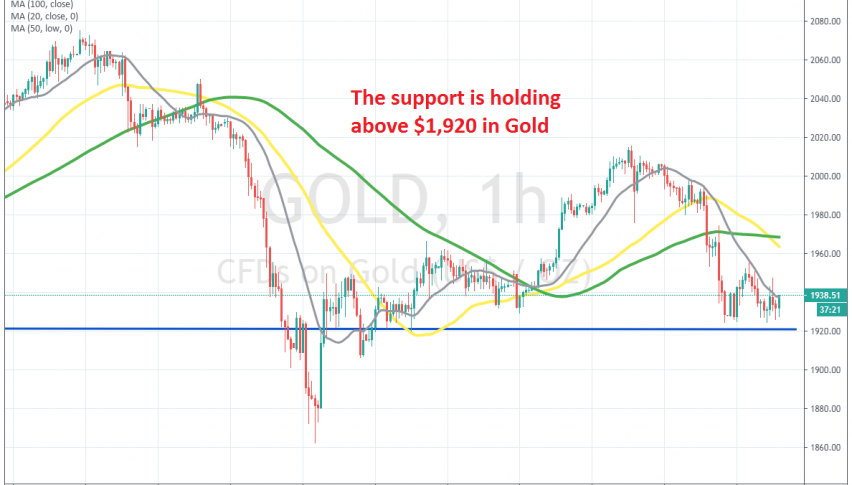 Gold Has Formed A Support Above Previous Record High
GOLD turned quite bearish yesterday, as the USD surged higher, after losing a lot of ground in the previous weeks. There was not much change in the market sentiment, so the move didn't come from Gold, but from the USD, since the Buck made some strong gains against all other instruments.
In total, Gold fell around $90 from top to bottom, which means around 900 pips. But, the decline stopped at around $1,925, which is right above the previous record high at $1,920. So a support zone is forming above that level, which is good for us since we have a long term buy signal in Gold.
Gold bounced off that area yesterday, but the 50 SMA turned into resistance on the H4 chart, while on the H1 chart, it was the 20 SMA (grey) which turned into resistance. That mnoving average has been pushing the price lower on this time-frame, but the support is not giving up. So, a battle is taking place now at $1,925-$1,945. Although, the buyers seem to have the upper hand on the longer chart, while sellers still seem strong on the H1 chart. But if the 20 SMA breaks, then buyers will take charge.