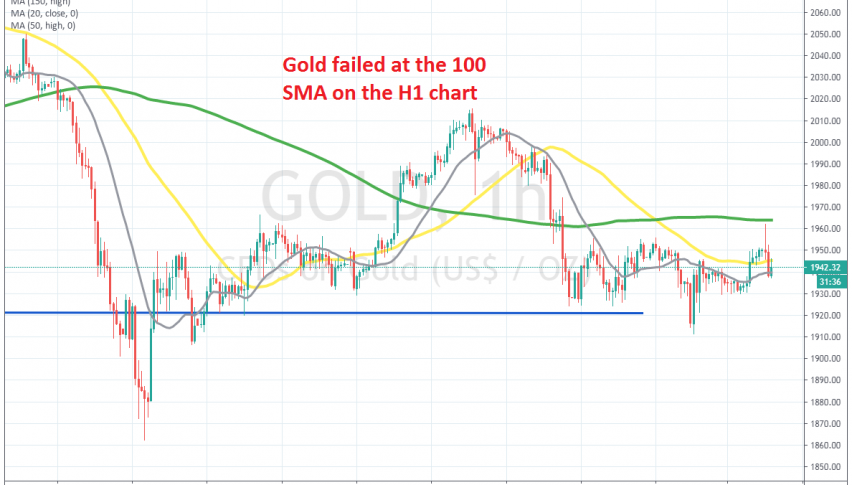 Booking Profit Again in Gold
The volatility in GOLD has increased a lot this year, especially after the coronavirus. The price surged from around $1,450 to above $2,050, which means climbing more than $600 higher. But, after the first week of this month, the climb ended and Gold ended up to $1,865.
Although, a big doji candlestick formed down there, which is a bullish reversing signal. The price reversed back up until last Tuesday, climbing above $2,000 again, but the climb stopped and on Wednesday Gold reversed back down. That was a signal that the upside was losing momentum, since buyers failed to make new highs.
Gold crashed around $900 lower that day and the decline continued on Friday as well, as Gold made new lows. We got caught in during that crash and had a few losing signals here, but we made up for them with several winning Gold signals, as Gold reversed back up, moving above the 20 SMA (grey) and the 50 SMA (yellow).
But, it stopped at the 150 SMA (green) forming a doji candlestick below that MA, so we decided to open a sell forex signal. Gold reversed down after the doji and we booked profit again in Gold. So, we have had some nice trades on Gold since Friday afternoon and will look for more opportunities.