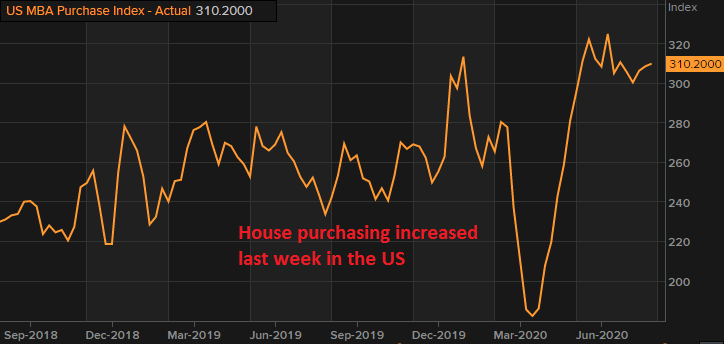 Mixed Numbers, Showing Weakness in US Economic Rebound
At first, when the lock-downs started, everyone was hoping for a quick rebound and a V-shape recovery, from the crash during the lock-downs. But as the lock-downs were extended from two weeks to two months, those hopes were starting to wear off. After the reopening, the rebound looked promising all over the world, but now not so much, as the economic indicators show weakness. After the reversal lower in US CB consumer sentiment on Tuesday, the mortgage applications showed a cool off as well, but the report inside is not as bad, so everything is mixed right now.
US MBA Mortgage Applications w.e. 21 August
MBA mortgage applications w.e. 21 August -6.5% vs -3.3% prior
Prior mortgage applications -3.3%
Market index 770.6 vs 824.5 prior
Purchase index 310.2 vs 308.9 prior
Refinancing index 3,423.0 vs 3,809.7 prior
30-year mortgage rate 3.11% vs 3.13% prior
The headline shows a drop in mortgage activity but that is largely due to a slump in refinancing, as purchases continue to keep more steady and actually increased last week. That once again highlights the robustness of the housing sector in dealing with the fallout from the virus outbreak for the most part despite some cracks showing up in other parts of the economy, as evident by the drop in consumer confidence yesterday.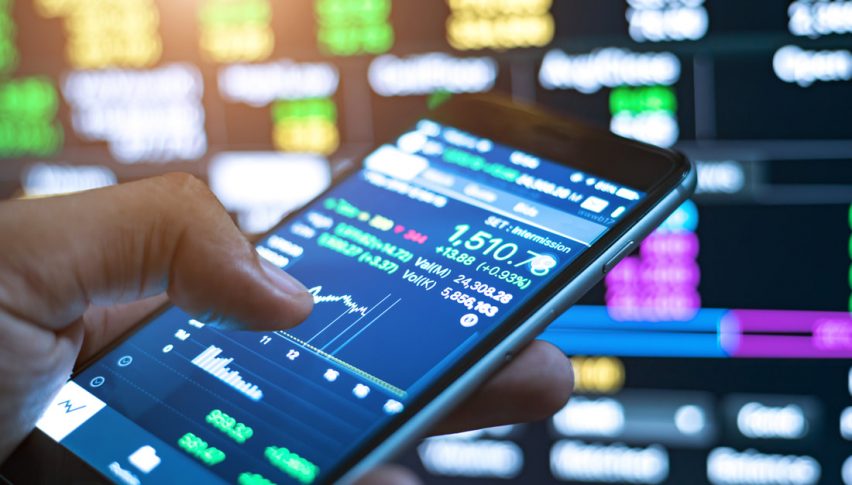 10 months ago
ISM services and ADP employment reports showed further expansion in the US economy
1 year ago