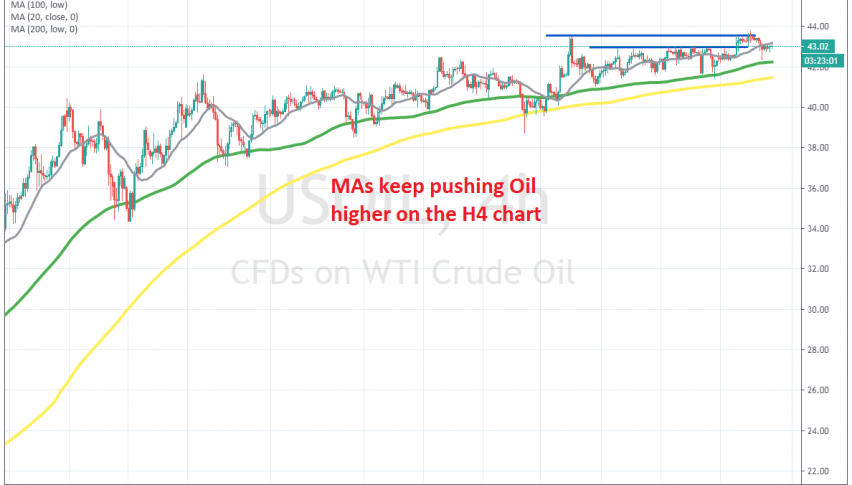 Oil Continues the Bullish Trend, As It Breaks Above the Previous High at $43.50
Crude Oil has made quite a bullish reversal since the middle of April, when it crashed to -$37.50. Since then, the price has climbed more than $80. The pace of the increase was quite strong in the first few months, but in July and August the pace has slowed considerably.
The USD buyers have fought back, which has made the climb more difficult for US WTI crude Oil, but buyers keep pushing higher nonetheless, as sentiment remains bullish for Oil. Yesterday, we saw a break of the previous high at $43.50s, as the storms were approaching the south coast of the US.
That helped increase bids in crude Oil, which moved above $43.50. But sellers gave up below $44 and Oil retreated back down, falling around $1.50 during the Asian session. Although, moving averages are still holding as support, pushing the price higher, so the trend remains bullish for Oil. But, when the storms live the US, I assume that we might see a deeper pullback lower, since buyers are getting weaker, but we will see when that happens and probably open a sell trade.