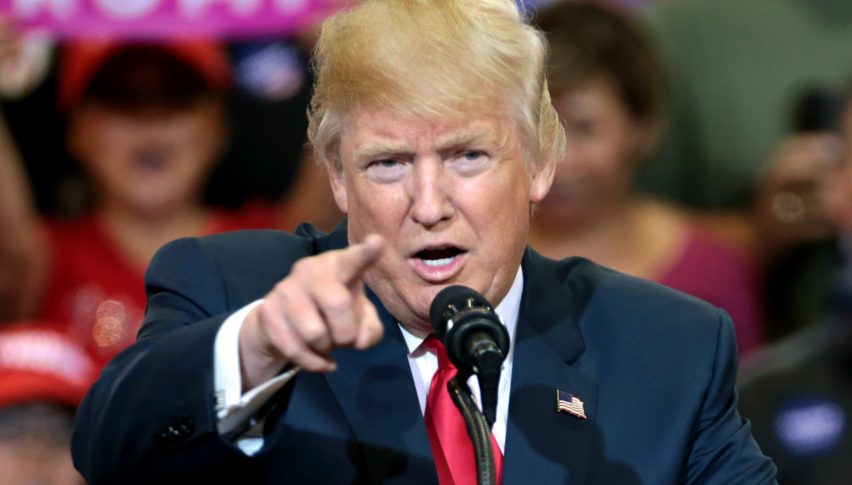 Trump Threatens Tariffs on American Companies That Create Jobs Outside the US
Posted Friday, August 28, 2020 by
Arslan Butt
• 1 min read
Trump seems keen to continue his tariff wars well into his second term as President in case he gets re-elected. During his acceptance speech at the Republican National Convention on Thursday, he stated that he would impose tariffs on American businesses that move their operations and create jobs outside the US.
In line with his last campaign make America great again, Trump remarked, "We will impose tariffs on any company that leaves America to produce jobs overseas. We'll make sure our companies and jobs stay in our country, as I've already been doing. Joe Biden's agenda is Made in China. My agenda is Made in the USA."
He reiterated his tough stance against China on the issue of trade, something that he maintains will not be possible for his rival Biden to continue. Trump's trade war with China has resulted in imposing punitive tariffs on Chinese imports worth around $750 billion.
Earlier this year in May, he had announced a plan to impose new taxes on American companies that manufacture their products outside the US, possibly in a bid to reduce supply chain dependencies on China. Last week at another rally, he had also broached the idea of offering tax credits to businesses relocating their operations from overseas back into the country, helping bring back more jobs stateside.