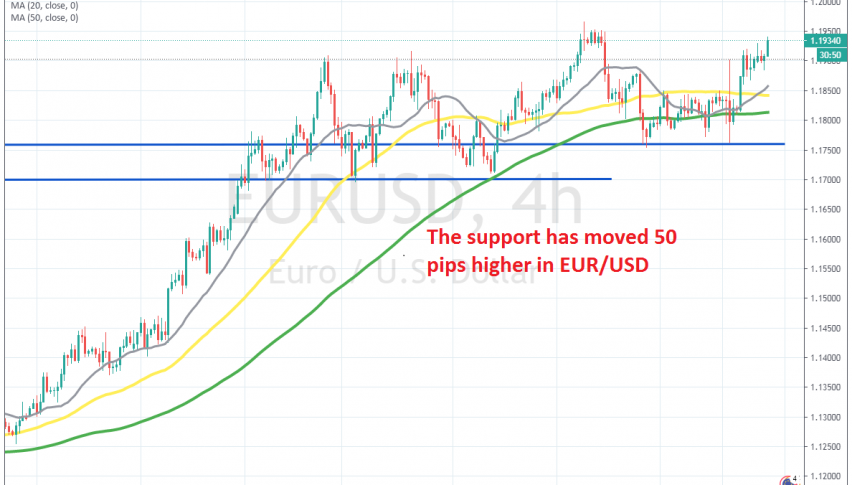 EUR/USD Heads for the Highs, After Placing A Higher Bottom Last Week
EUR/USD has been quite bullish since late May. It made a strong move  higher during that time, but then stalled during most of June. Although, the bullish momentum resumed again in July, pushing this pair above 1.19, but buyers couldn't hold the price above that level.
They had another attempt in August, but that area rejected the price again. EUR/USD pulled back lower, but the support area above 1.17 held once again, which means that EUR/USD was trading inside a 200 pip range during that time.
In the third week of August, we saw a move to 1.1960s for EUR/USD, but buyers gave up and this pair pulled back down. Now, it seems like the support zone has also moved around 50-60 pips higher, at 1.1750-60, so the range remains around 200 pips wide. Now, EUR/USD is back above 1.19, heading for the previous high. But, if it fails up there at 1.1950-60 again, then we might open a sell signal, but we will be careful, because the big names might hunt the stops above 1.120.
Risk assets tumbled lower this week, as bank problems escalate, although there was a slight improvement toward the end of the week
2 days ago