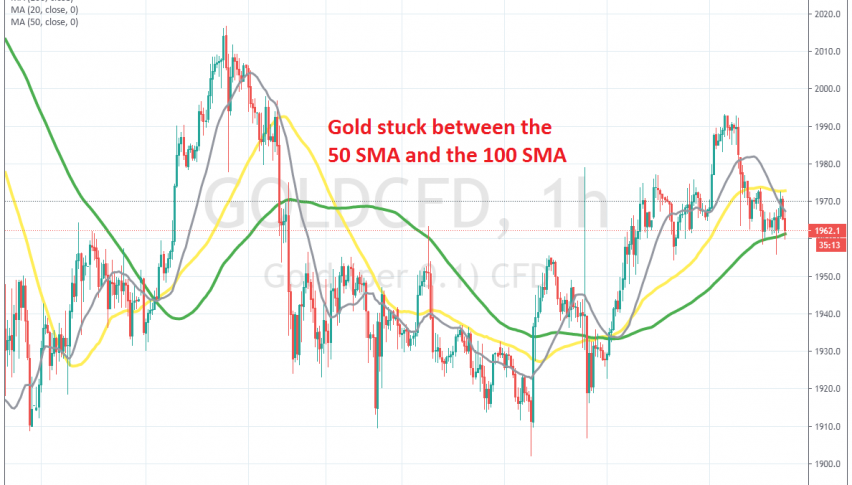 Gold Stuck Between 2 MAs, As Uncertainty Prevails Today
Posted Wednesday, September 2, 2020 by
Skerdian Meta
• 1 min read
The US Dollar has been under attack during the last several months, since April, as the situation with the coronavirus and the protests kept hurting the Buck. During August we saw a consolidation, which gave the impression that the decline in the USD was over.
But, the USD sellers returned in the last week of August, pushing EUR/USD above 1.20 and it turned Gold bullish again. But, the US ISM manufacturing report posted a decent increase in manufacturing activity in August, similar to other economic reports from the US recently, while the global economy is cooling off.
So, the sentiment turned positive for the USD yesterday, turning EUR/USD down and sending it 150 lower, while GOLD turned bearish as well. But, the 100 SMA (green) turned into support despite being pierced a few times, but the candlesticks didn't close below it, so there was no break. Gold bounced up, but the 50 SMA (yellow) turned into resistance on the H1 chart.
Gold has been bouncing up and down a few times, but now it remains stuck between these two moving averages on the H1 time-frame. Both sides are at risk now, since the USD is not as bearish today as it used to be, so we will probably trade the range until the break in either direction happens.