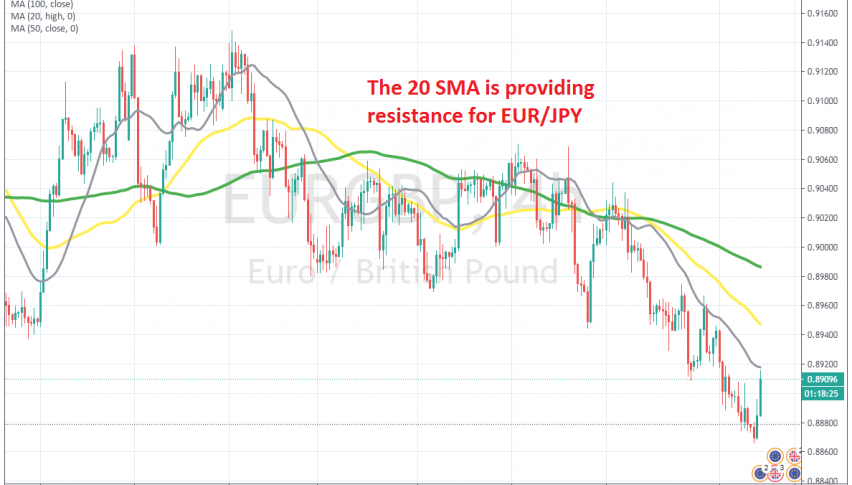 Shorting the Retrace in EUR/GBP at MAs
EUR/GBP surged during March, as the GBP/USD lost around 18 cents, while the decline in EUR/USD was much smaller. In April this pair pulled back lower but it was trading on a steady uptrend since then, until the end of July, when the situation reversed.
The Euro minimized the gains, while the GBP picked up speed, which reversed the trend in EUR/GBP. This pair has lost around 250 pips from top to bottom, picking up pace during the last two weeks, as the GBP turned increasingly bullish during this time.
The smaller moving averages come into play when the trend pick up pace and the 20 SMA turned into resistance for EUR/GBP during the last two weeks. Today, this pair has climbed around 50 pips, as it retraces higher, but buyers have ran into the 20 SMA again now on the H4 chart and we decided to open a sell forex signal from here. Sellers are still not visible right now, but buyers have lost strength, so I expect a reversal from here.