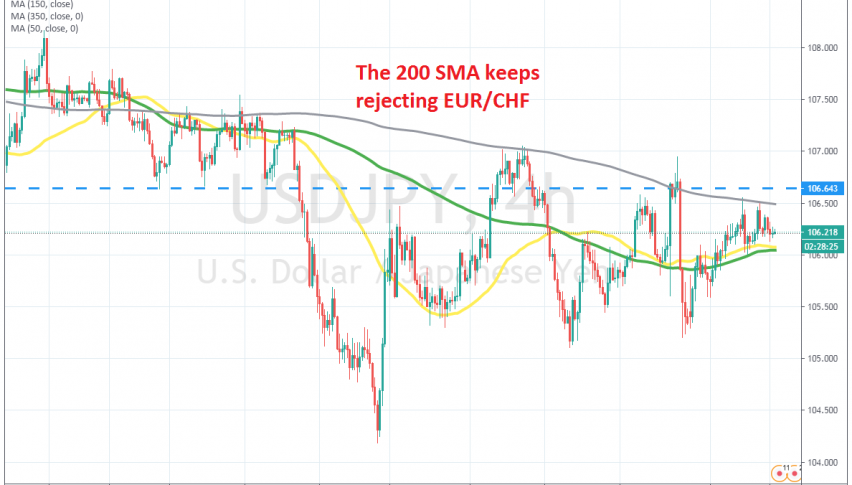 USD/JPY Remains Stuck Between Mas, As Markets Remain Uncertain
The economic recovery looked good in the first two months after the reopening, as everyone had hoped. All sectors were rebounding, which turned the sentiment positive in financial markets. But the economic rebound didn't last too long and in July and August we have seen some increased weakness in Europe, in particular.
That's one of the reasons USD/JPY tumbled lower in the last week of July. But the US economy is continuing the economic recovery, picking up pace along the way in the last two months. So, USD/JPY reversed back up, as the USD finally turned higher last month.
Since then, we have sen some up and down moves, as this pair traded in a 200 pip range during August, but so far this month USD/JPY has been stuck between the moving averages. At the bottom we have the 50 MA (yellow) and the 100 SMA (green) providing support, while at the top the 200 SMA (grey) is providing resistance.
I expect the price to remain confined during the US session since North America is off today, while it should start moving overnight, during the release of Japanese earnings and GDP reports. It remains to be seen which way the break will come, but the Japanese data today won't be a deciding factor fro more than a few hours, since traders are focused on the political events now and the global economy.