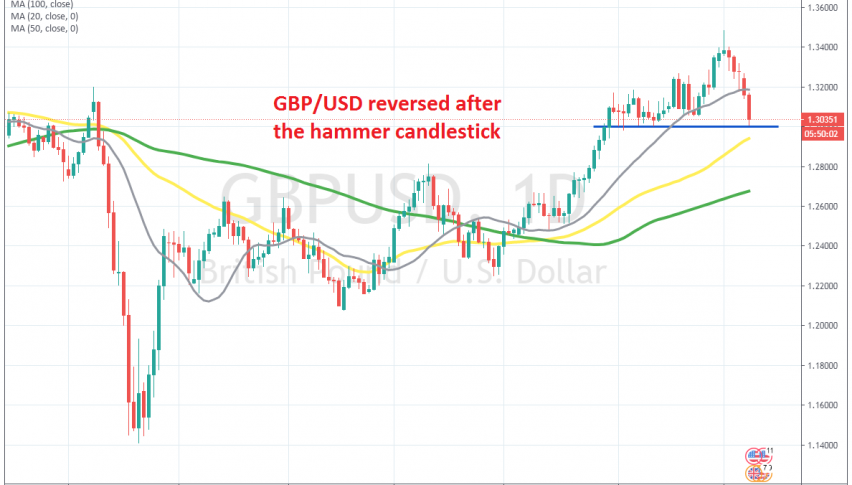 GBP/USD Crashes 5 Cents Lower After A Bearish Reversing Pattern Below 1.35
GBP/USD has been bearish in the long run, but it turned bullish after reversing from the initial coronavirus crash, which sent this pair tumbling 18 cents lower, from 1.32 to 1.14. Since then, this pair has climbed nearly 21 cents, getting pretty close to 1.35.
But, on September 1, EUR/USD reversed down form 1.20 and GBP/USD turned lower form 1.35,as the USD buyers returned. The price formed an upside-down hammer candlestick on the daily chart, which is a bearish reversing signal after the bullish trend.
GBP/USD reversed down from there and has been declining for a week, losing nearly 5 cents, as it fell close to 1.30 earlier today. The 20 SMA (grey) tried to hold as resistance, rejecting the price in the first attempt and this pair formed a pin above that moving average.
But the Brexit issue is weighing on the GBP again, as we get closer to the leaving date with no trade deal in sight between UK and the EU. The big round level at 1.30 held as support initially, after having provided support during the first week of August. But, with such headlines regarding Brexit, I don' think that 1.30 will hold on for too long, We will try to sell retraces higher, but they have been very weak so far.