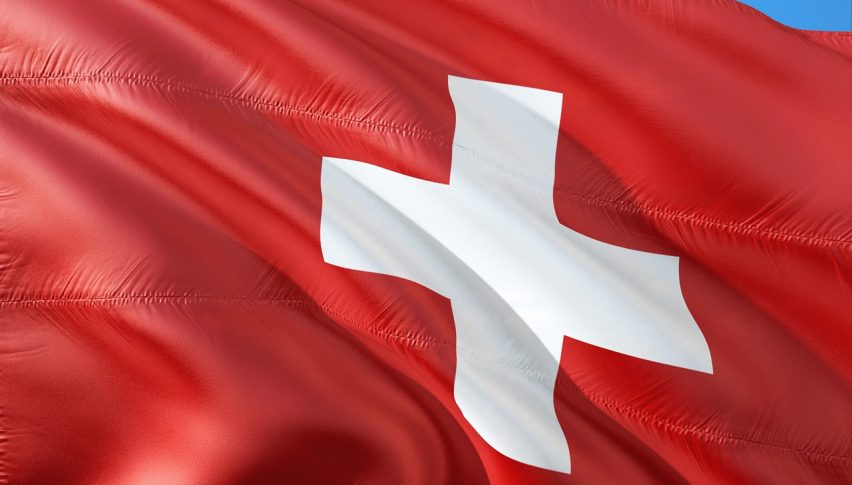 USD/CHF Challenging Weekly Downtrend
The markets are in a state of flux today as the big story continues to be a rally in the Greenback. Going into the final hours of the Wall Street session, the DJIA DOW (-86), S&P 500 SPX (+3), and NASDAQ (+43) are laboring. Bucking all correlations, safe-havens are also losing market share. A sell-off in gold and rally in the USD/CHF is evidence of the trending dollar.
If you subscribe to conventional wisdom, then this week's run to dollars is perplexing. Equities, safe-havens, and commodities are all struggling against the USD. This is an interesting phenomenon, as the Fed has pretty much guaranteed at least 2-3 years of dovish policy. For now, the financial markets appear to be showing signs of both COVID-19 and U.S. election angst.
With a little over 40 days until the U.S. presidential election, the race appears to be a toss-up. Media polls suggest that Biden has a 6+ point national lead, while oddsmakers have things much closer. Biden is being installed as a slight favorite (-133), while Trump is getting a positive return (+108) per internet gaming websites. Without a doubt, the confirmation process for the vacant seat on the Supreme Court will play significantly in the election's final outcome. 
Right now, forex traders are driving the USD/CHF toward several key resistance levels. Let's dig into the weekly technicals and see if there is a selling opportunity.
USD/CHF Challenges Weekly SMA, Fibonacci Resistance
At press time (1:15 PM EST), the USD/CHF is trading in the vicinity of 0.9200. Buyers are outpacing sellers and rates are trending higher.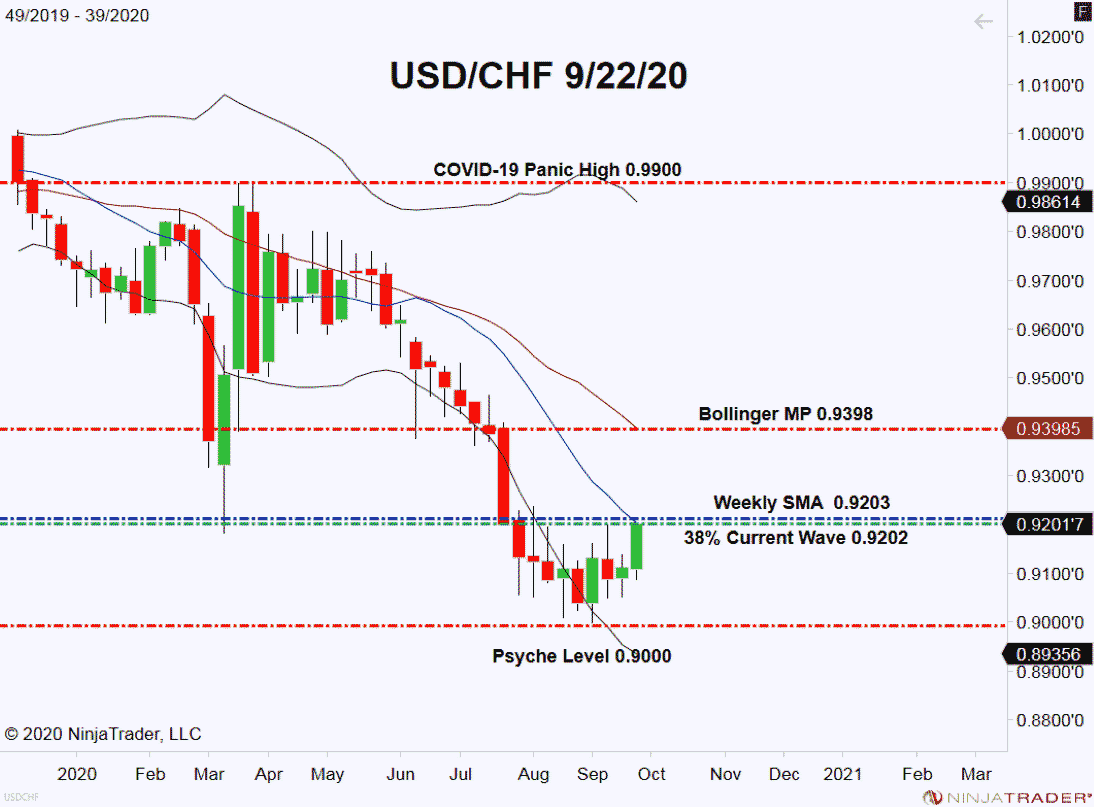 Here are the levels to watch going into midweek trade:
Resistance(1): 38% Current Wave Retracement, 0.9202

Resistance(2): Weekly SMA, 0.9203

Support(1): Psyche Level, 0.9000
Bottom Line: Earlier today, topside resistance withstood a sustained test from the Swissy. If price fails to close significantly above 0.9200, a retracement may be in the cards for coming sessions.
Ahead of today's close, I will be selling the USD/CHF at market from 0.9192 to 0.9205. With an initial stop loss at 0.9226, this trade produces a static 25 pips on a rejection of topside resistance.