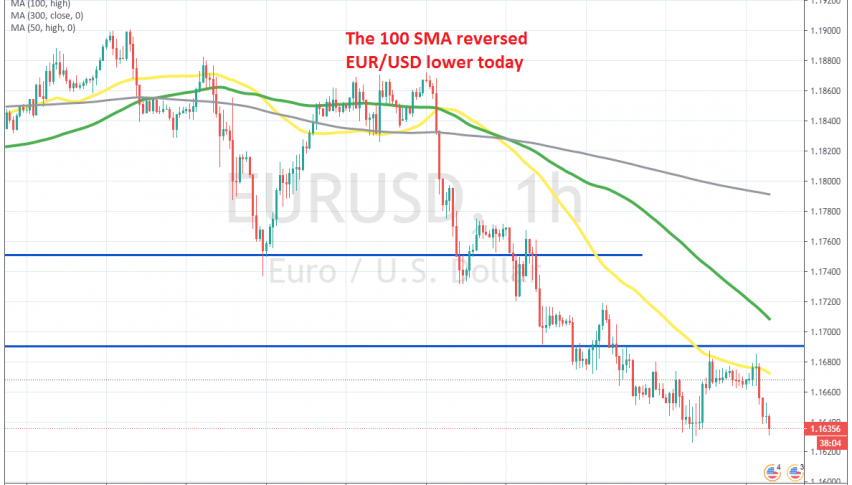 Sellers Remain in Control Now in EUR/USD, As Smaller MAs Turns Into Resistance
It seems like the situation has totally changed for the EUR/USD. This pair has been quite bullish since March, pushing from lows of 1.07 to above 1.20. But, that was the target for buyers, who gave up on September 1, after pushing above that big round level for a brief moment.
Since then, highs have been getting lower for this pair, but the bearish reversal didn't happen until Monday this week. On Monday we saw a surge in the USD, which sent the EUR/USD tumbling lower. The price fell around 150 pips lower that day, but the reversal wasn't official yet, since the support level of 1.17 hadn't been broken.
The support broke the next day, and the EUR/USD has been making new lows since then. Highs continue to come lower and the smaller time-frame moving averages, such as the 50 SMA (yellow) are providing resistance on the H1 chart. This is a sign that sellers are in control now, and we have changed the bias to short in this pair. We already have an open sell forex signal in EUR/USD which is in profit now.