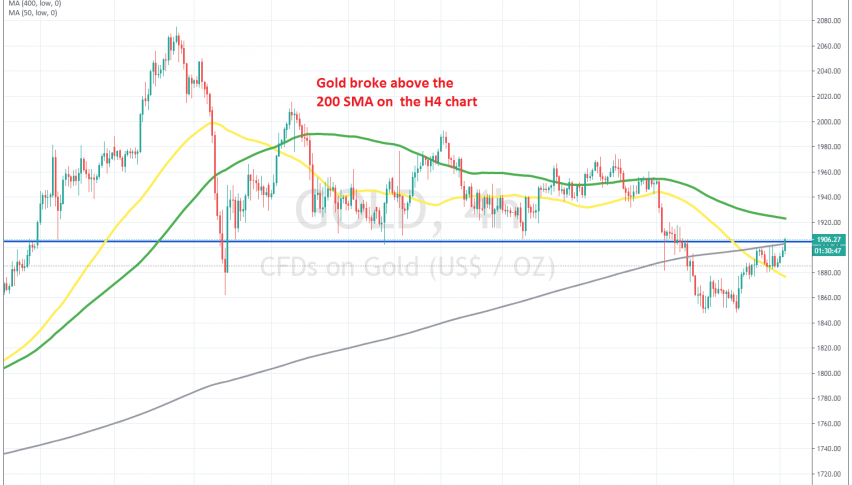 Gold Finally Pushes Above $1,900
GOLD made a strong bearish reversal in the second week of August, after being on a strong bearish trend for a couple of years, but the  bullish momentum picked up pace since March, as the sentiment deteriorated and safe havens rallied. But, Gold topped at $2,075 and reversed down form there.
Gold lost more that $200 during that decline, but reversed back up and traded above $1,900 for a few weeks. The area around $1,900 turned into a solid support for Gold. The bottom remained horizontal, but the highs kept getting lower, which meant that the pressure was shifting to the downside.
The break of the $1,900 support finally came on September 21 and Gold fell to $1,847. Gold formed a double bottom at that area and this week it reversed back up. But, the previous support turned into resistance and Gold was failing to brak above the resistance, which was helped by the 200 SMA (grey) as well. Although, the break finally came and the 200 SMA was broken. So, Gold is bullish again now, as long as it remains above $1,900. The next target now comes at the 100 SMA (green) at $1,920.