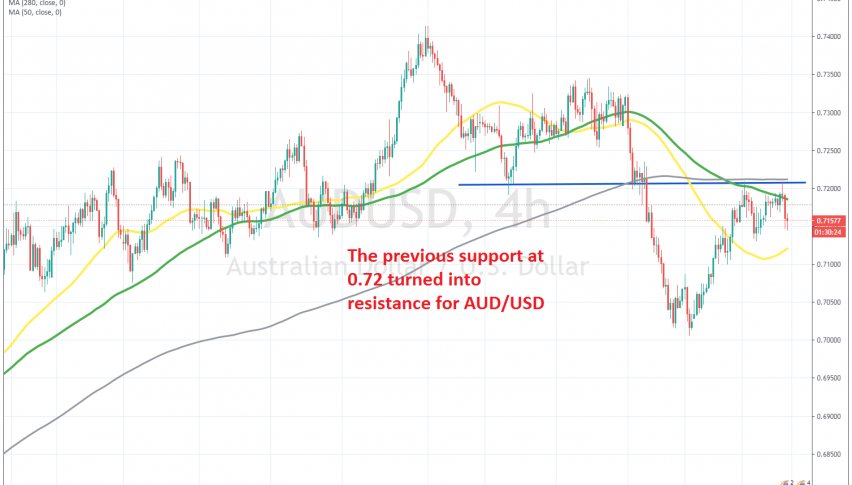 The Retrace Up in AUD/USD Seems to Over Now
Commodity currencies have been on a bullish trend since March against the USD, as the Buck turned extremely bearish. AUD/USD climbed around 90 cents until September 1, when it reversed down at 0.74. Although the real bearish reversal came by late September, which sent this pair below the moving averages.
That was a strong sign that the bullish trend had come to an end, since moving averages had been providing support for this pair for months. The price fell  more than 300 pips, but the decline stopped right above 0.70 and in the last two weeks AUD/USD has been retracing higher.
Although, it seems like the previous support at 0.72 has now turned into resistance for this pair and the 100 smoothed SMA (grey) is helping in stopping the retrace. Last night, I opened a sell forex signal below the resistance and after forming a doji candlestick AUD/USD declined. We booked profit and are looking to sell retraces up, since the pressure is shifting to the downside for this pair, although the crash will come after the stimulus package passes the US senate.