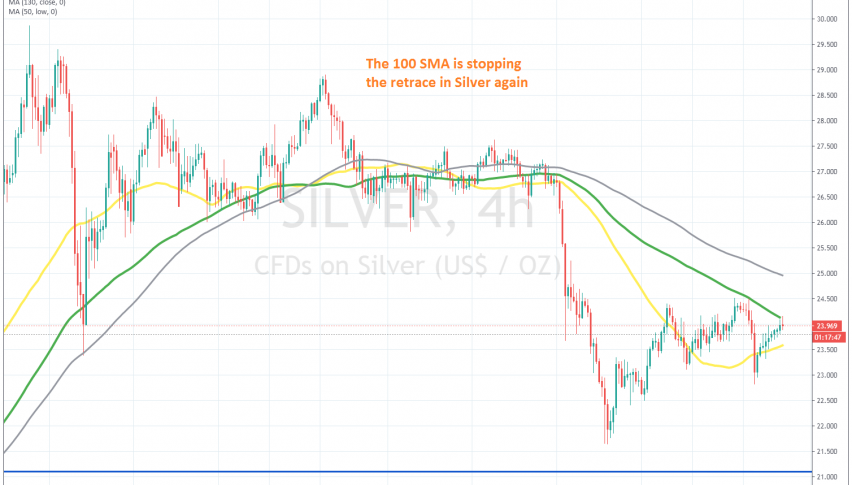 Shorting Silver at the 100 SMA
Safe havens have been cooling of since early August, when the surge since March ended. SILVER went through a $6 decline in the first week of August, but the price reversed back up. Although, buyers couldn't make new highs since then; in fact, highs were getting lower.
That indicated that buyers had lost strength and the probabilities of a bearish reversal were increasing. The reversal finally came in late September, pushing Silver down to $61.50s, which followed Gold lower, as the USD started gaining some ground, after being bearish for many months.
In the last two weeks though, Silver has been retracing higher, climbing around 300 pips. But the 100 SMA (green) stopped the retrace on Tuesday, reversing the price lower. Silver has reversed higher again, but the 100 SMA is stopping the climb again. So, we decided to take this opportunity and open a sell forex signal in Silver, now we are waiting on the bearish reversal, as the 100 SMA keeps providing resistance.