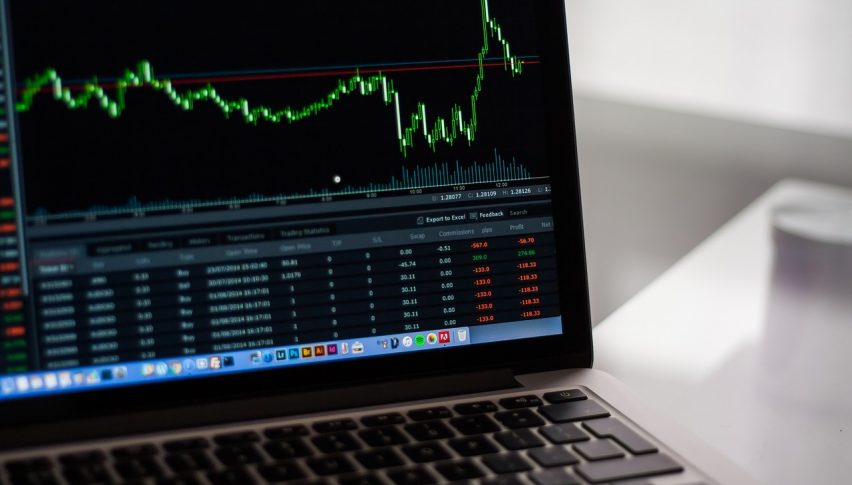 Tight Mid-Week Trade For U.S. Stocks
U.S. stocks are holding tight today as a multitude of market drivers are in play. Going into the final few hours of trade, the DJIA DOW (-135), S&P 500 SPX (-23), and NASDAQ (-101) are slightly off. A confluence of political uncertainty, a COVID-19 second wave, and earnings season have investors hesitant to commit. While the American markets remain in a bullish position, the angst is palpable on Wall Street.
If nothing else, this morning's U.S. PPI numbers should have made the FED smile. Jerome Powell and the FOMC have gone to great lengths to boost inflation; it appears as though their efforts are beginning to pay off. Here are the key releases from today's pre-market hours:
Event                                                    Actual              Projected         Previous
PPI (MoM, Sept.)                                   0.4%                  0.2%                  0.3% 
PPI (YoY, Sept.)                                     0.4%                  0.2%                 -0.2%
Core PPI (MoM, Sept.)                          0.4%                  0.2%                   0.4%
Core PPI (YoY, Sept.)                            1.2%                  0.9%                   0.6%
In the aggregate, producer prices are on the uptick. Of course, we can debate that a boost in commodities due to a weakened dollar is the likely culprit. Either way, the FED will take it ― stimulating inflation has been job number one throughout 2020. On the other hand, U.S. stocks are net-neutral to the news, down on the day.
U.S. Stocks Holding Firm In Long-Term Bullish Territory
Although U.S. stocks slumped over the Columbus Day weekend, they remain in long-term bullish territory. For the December E-mini S&P 500, prices continue to trade in the vicinity of 3500.00.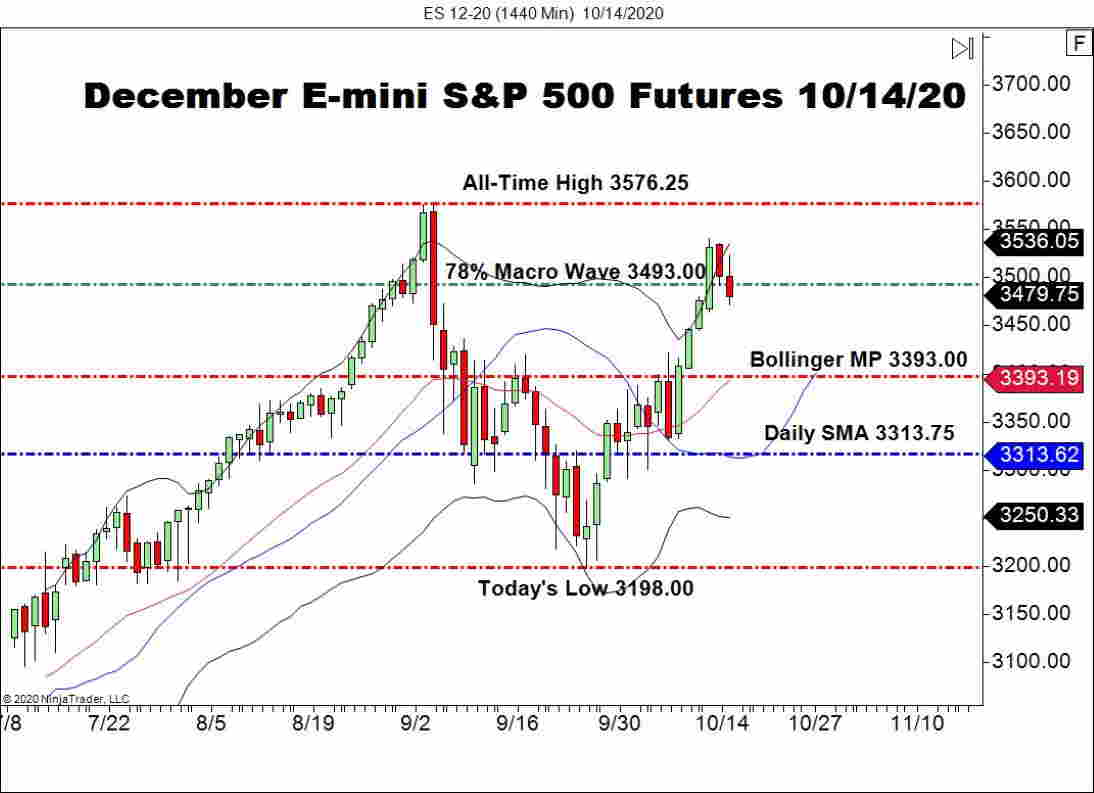 Overview: At press time (2:00 PM EST), the December E-mini S&P 500 has fallen beneath the 78% Macro Wave Retracement (3493.00). This is a key level to watch; if we see the market settle beneath it today, then further bearish pressure is possible. If not, a test of the All-Time High (3576.25) will become probable by week's end.
Ultimately, U.S. stocks are holding in a positive position. The daily bullish trend is intact as we roll toward late-week action.