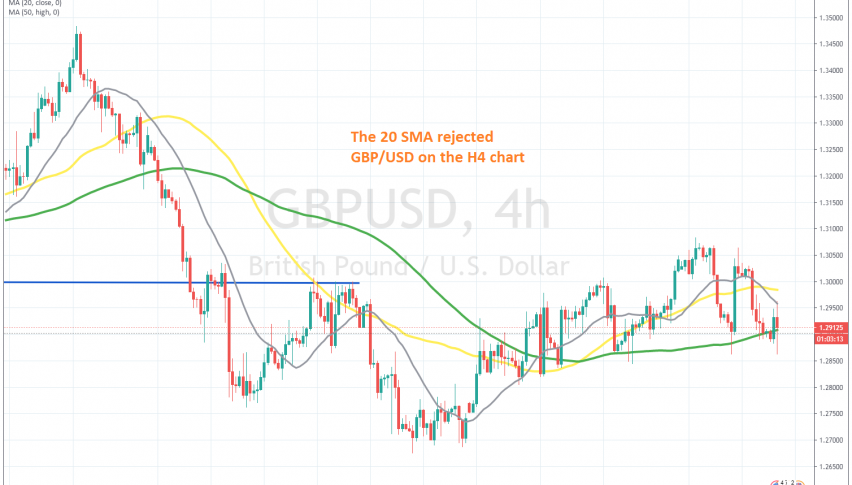 GBP/USD Makes A Quick 100 Pip Bearish Reversal on No Brexit Deal Comments
The GBP has been very volatile recently, as comments about Brexit keep coming from every direction. When comments lean towards the positive side, such as postponing negotiations further, the GBP rallies, and when comments are negative, the GBP tumbles lower, such as earlier today, when we heard the UK Prime Minister's BoJo say that they should prepare for a no-deal Brexit.
Boris Johnson Comments on Brexit
I have concluded that we should get ready for a no-deal Brexit
The latest EU summit suggests that a Canada-style deal won't work
The EU has refused to negotiate seriously, we should get ready for no-deal in January
It is clear from the EU summit, that we will not be offered same terms as Canada
I have concluded that we should get ready for an Australia-style deal i.e. no-deal
Reuters reported on the headlines, and this was a bit of a surprise outcome, all things considered. That said, there are still ten more weeks before the actual deadline, and Johnson could very well be posturing here to get the EU to move their red lines. The GBP turned bearish immediately and the GBP/USD declined around 10o pips, from 1.2960 to 1.2860, due to the headlines.