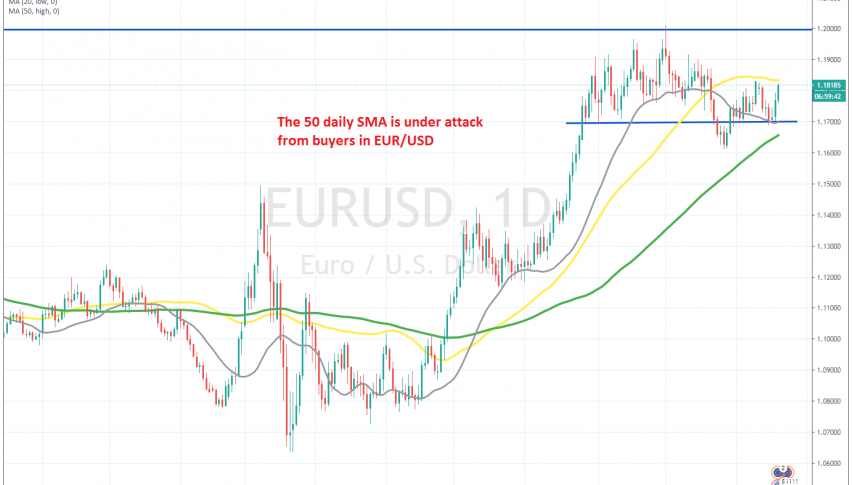 EUR/USD Heading For the 50 SMA Again, After Bouncing Off the 20 SMA on the Daily Chart
EUR/USD has been bullish  since March, when the USD decline started and the bullish reversal came in EUR/USD. This forex pair surged more than 12 cents during this time, climbing above 1.20 for a short time, flushing off some weak sell stops above there and returned back down pretty fast.
Although, the decline stopped at 1.16 and EUR/USD reversed back up. The price climbed for more than two weeks, but buyers gave up right below the 50 SMA (yellow) on the daily chart. So, this moving average turned into resistance for EUR/USD on this time-frame.
The price pulled back down, but 1.17 which used to be support before provided support once again. EUR/USD formed a doji candlestick above that moving average last Friday, which is a bullish reversing signal after the decline and this week this pair turned bullish.
The price bounced again and headed towards the 50 SMA, which is now under pressure from buyers. Will this moving average hold? If that's the case we might go short, but the climb has been quite strong in the last two days, so we will wait to see if we can get a reversing signal. If not, then we will stay out for some time until things clear out.