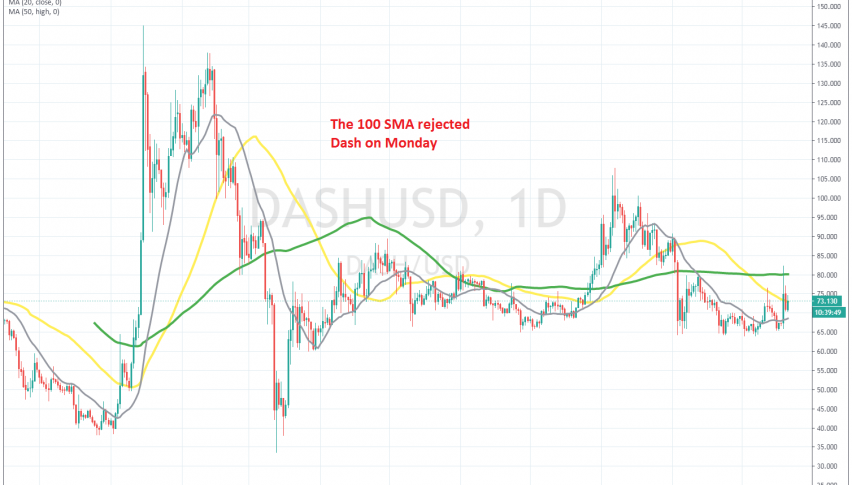 Main cryptocurrencies have been bullish since March, with BITCOIN climbing around $8,000 from the bottom back then, after the coronavirus crash, which sent cryptos diving in late February, while ETHEREUM has quadrupled in value. But while other cryptos have been climbing since then and are keeping the gains, Dash has stagnated after the crash in February.
So, while in other cryptocurrencies cane the decline first and then the climb, in Dash the climb came first, followed by the decline. We saw an attempt from buyers in early August, taking the price to $108, but the climb didn't last long and the price returned back down again.
The 20 SMA (grey) turned into resistance for more than a month. The 20 SMA was broken earlier this month, but the other moving averages turned into resistance. The 50 SMA (yellow) reversed the price once by mid October, while the 100 SMA (green) turned into resistance on Monday, giving Dash a push lower. So, the pressure remains to the downside for Dash, as long as MAs stand above, providing resistance.
Cryptocurrencies were showing strong bullish pressure in the first two months of 2023, but the bullish momentum has faded
1 week ago