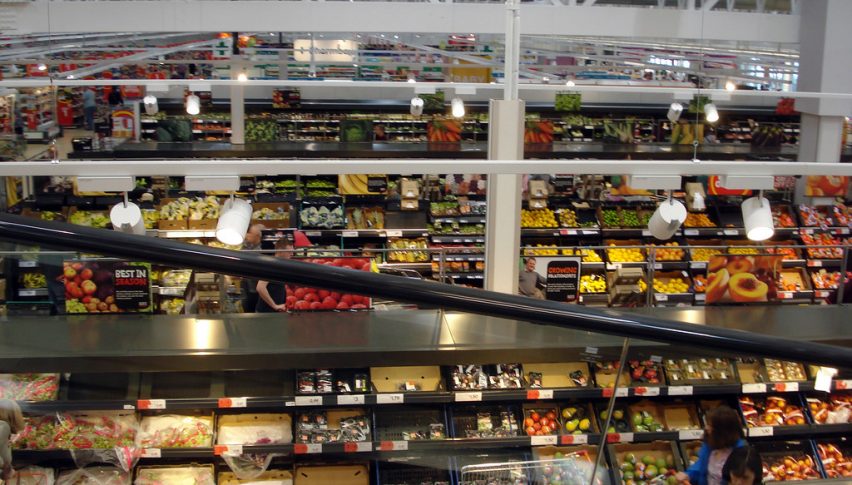 UK Grocery Prices Ease Back to Pre-pandemic Levels: IFS
Posted Wednesday, October 21, 2020 by
Arslan Butt
• 1 min read
Recent research by the Institute for Fiscal Studies (IFS) reveals that grocery prices across the UK have fallen back to pre-pandemic levels after having shot up by as much as 2.5% when the lockdowns were initially enforced. Even as recent as until the first week of August, grocery prices remained 0.5% higher when compared with the beginning of 2020.
Since March, the range of grocery products purchased has contracted by 8%, indicating a more cautious approach towards spending among consumers. The increase in prices during the lockdown was also triggered by a 15% reduction in special offers and promotions on offer by stores.
Deputy research director at the IFS, Martin O'Connell, observes, "As cases of COVID-19 are now rising and restrictions reintroduced, it remains to be seen whether another bout of grocery inflation will follow." The research also noted a rising trend of online grocery shopping which was 20% higher since the previous year during the first month of the lockdown and had increased to as much as 70% YoY by August.
Promotions offering price discounts have also returned to pre-pandemic levels by the beginning of August. However, with the rise in coronavirus cases and the government reimposing restrictions, it remains to be seen if grocery prices would rise once again.
The US consumer is softening as intertest rates go up, which is a factor for the USD retreat and for the FED to stop hikes
1 day ago