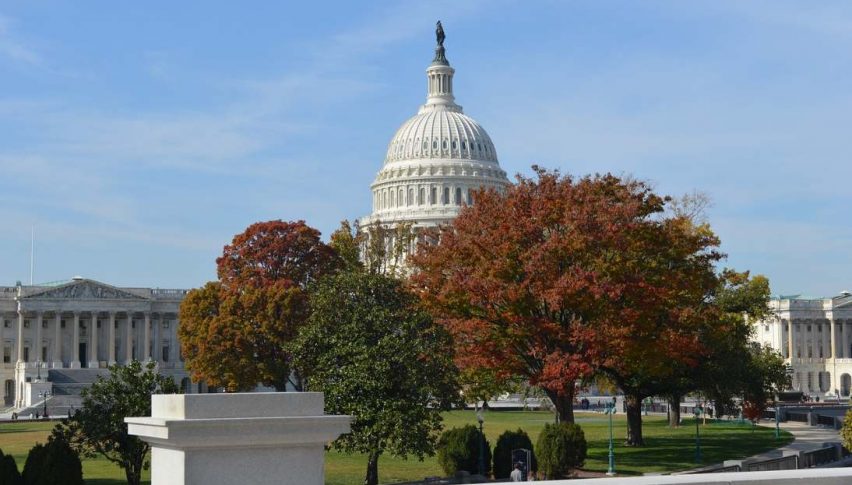 Markets Flat Following Trump/Biden Dust-Up
U.S. stock markets are flat today as traders prepare for the weekend break. At the halfway point of the Wall Street session, the DJIA DOW (-64), S&P 500 SPX (-1), and NASDAQ (-43) are hovering near scratch. Thus far, institutional investors haven't reacted to last night's Trump/Biden exchange as participation is modest.
The early U.S. session has brought another vacant economic calendar. However, the Markit Manufacturing and Services PMIs for October were released to the public. Both figures came in above expectations and the previous figures. All in all, this was another set of metrics that indicates a pickup in American economic activity.
Today's action in U.S. stocks is moderate. This is a bit surprising, but very telling of what the markets actually think about the U.S. election. At this point, more than 50 million ballots have already been cast — last night's engagement did little to move the needle toward either candidate.
Markets Quiet Ahead Of Weekend Break
The December E-mini S&P 500 is in a holding pattern, within bullish territory. Prices remain well above the 38% Retracement level, which indicates the intermediate-term bullish trend is intact.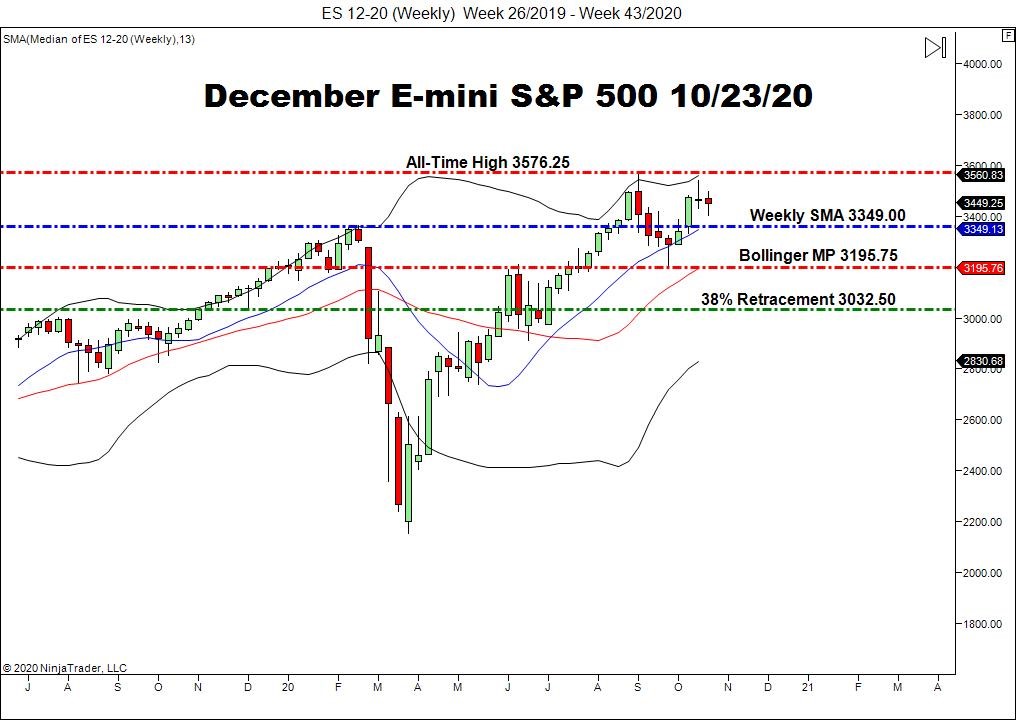 Overview: Traders and investors are understandingly hesitant to take on new risk this close to election day. However, this may soon change. Be on the lookout for headlines regarding early voting data; it isn't inconceivable that the election's result may become known ahead of 3 November. While the electoral process may turn out to be an extended one, the markets will react immediately if tipped off on Election 2020's outcome.