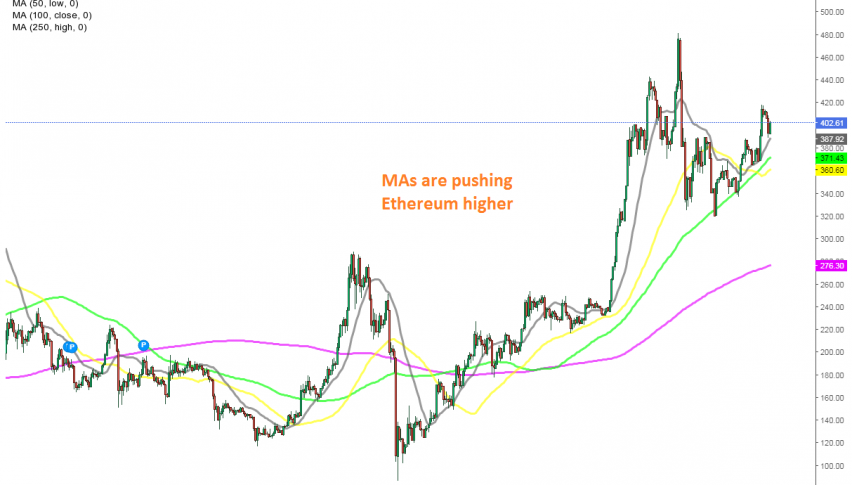 MAs Provide Support for Ethereum, As Buyers Push Higher
ETHEREUM was trading sideways from late 2018 until recently in a range, between $90 and $300 roughly speaking. The sentiment surrounding the cryptocurrencies was mixed after the crash in late February due to the coronavirus outbreak, which was a sign that the crypto market is not immune to the global crisis.
But, the reversal was also impressive, so the uncertainty remained high and the price kept bouncing up and down. but the range was broken in the last week of July, as the crypto market started turning bullish, apart form certain digital currencies.
Moving averages turned into support for Ethereum on the daily chart, with the 20 SMA (grey) and 50 SMA (yellow) taking up that job initially. In September we saw a decent pullback down, as the USD stopped declining. But, the 100 SMA (green) took over and held the decline. Ethereum bounced off that moving average and now it seems like the 20 SMA has turned into support again. So, cryptocurrencies remain bullish and we will try to buy pullbacks lower, probably at moving averages.