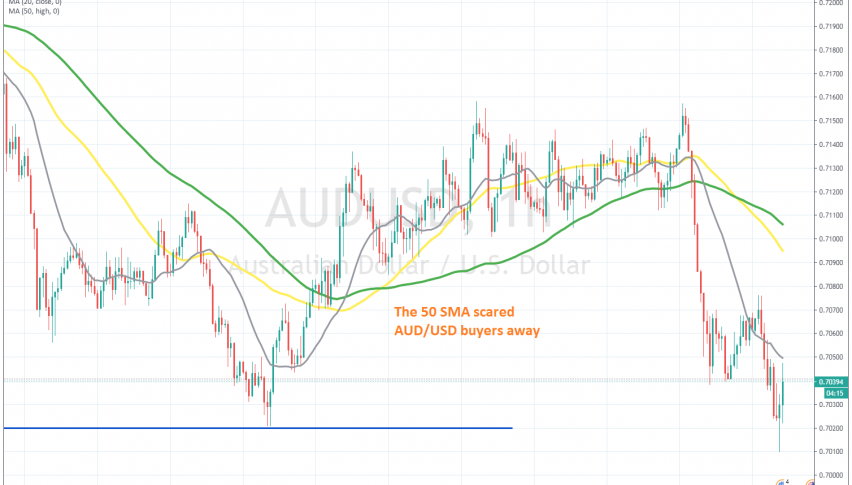 Selling the Retrace in AUD/USD Below the 20 SMA
AUD/USD has been one of the most bullish pairs since March, benefiting greatly from the USD decline during this period. Australia was also one of the least infected countries by the coronavirus, which helped as well, but the bullish trend ended on September 1 and the price has beendeclining since then.
The decline hasn't been too fast, with the 100 SMA holding as support on the daily chart for more than a month. But, the 100 SMA was broken yesterday, as the USD surged higher while the risk sentiment took a massive negative turn, sending commodity currencies diving lower.
The 100 SMA was broken on the daily chart, but the support above 0.70 held for the third time. In the last two hours though, we saw a retrace higher, which ended right below the 20 SMA (grey) on the H1 chart. This shows that the pace of the decline is quite strong, so we decided to open a sell forex signal. The price is starting to reverse back down, so this trade looks alright right now.