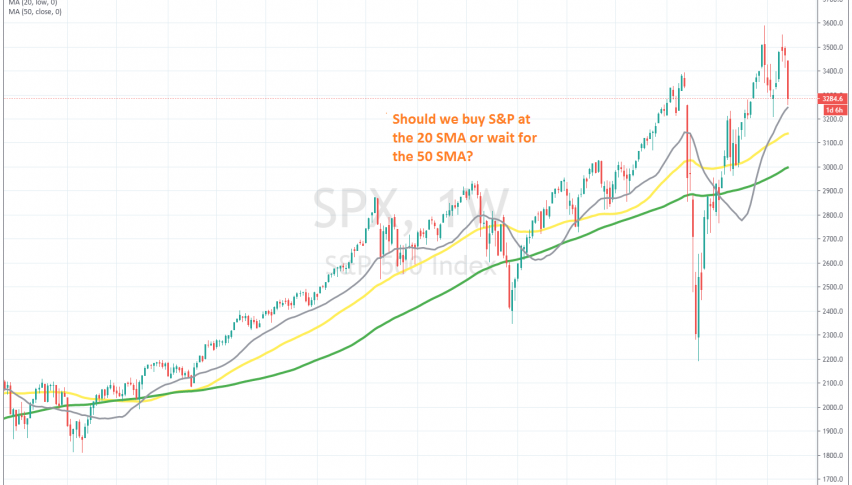 Should We Buy S&P500 Right Before the US Elections?
The stock markets made quite a comeback after the coronavirus crash in February and March, claiming back almost all of the losses from that crash and approaching record highs. The bullish trend was quite steady, but in the last two months, we have seen a bearish reversal, particularly in the last two weeks.
Traders have been long on stock markets since March, so now they are pulling off some of the buy positions before the US elections. This was bound to happen, with the uncertainty and fear prevailing in the markets, in probably the most heated US presidential election ever.
But, once the voting is done and the results start to come out, the sentiment is likely to improve, whichever candidate wins. While uncertainty in other markets will continue, the reaction in the stock markets will be more straightforward. If the winning party takes the Senate as well, the bullish reversal is almost certain, since the stimulus bill will finally come.
However, the SL and TP targets should be really wide, because there is still volatility expected right after the elections, until the trend finally gets going. S&P500 looks like a good stock index to buy, but we will see where it ends up right before the elections. The 20 SMA (gray) looks like  a good place, but the decline might continue to the 50 SMA in the following days, until next Wednesday, so we will remain on the sidelines until then.