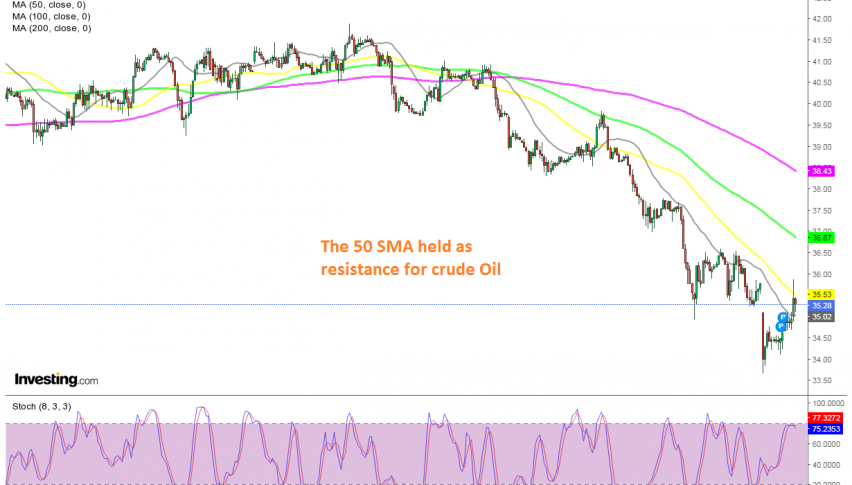 Oil Climbs More Than $2 Off the Lows, Closing the Weekend Gap, After Russia's Comments
Crude Oil turned quite bearish last week, as coronavirus restrictions and unrest increased in Europe, falling more than $3. US
WTI
crude closed the week at $35.78 on Friday and it opened with a more than $2 gap last night after the weekend. Oil has now closed the entire 6% decline from when the market opened.
The gap was prompted by lock-downs announcements, as well as reports that Libya has brought production back online faster than anticipated. Given what's happening in Europe, the odds that OPEC tapers out are dwindling. We heard comments earlier that Russia is discussing the option of delaying OPEC+ taper until Q2.
Crude Oil popped back up after those comments. WTI crude was finding resistance at the 20 SMA (grey) on the H1 chart, but it jumped above the 20 SMA, as well as above the 50 SMA (yellow). Although, the price as retreated back down below the 50 SMA now. This might be a good place to fade the retrace in Oil and open a sell signal, given that the European and probably the global economy will sink again after the new restrictions. But, we will see if buyers will have another attempt at the upside.