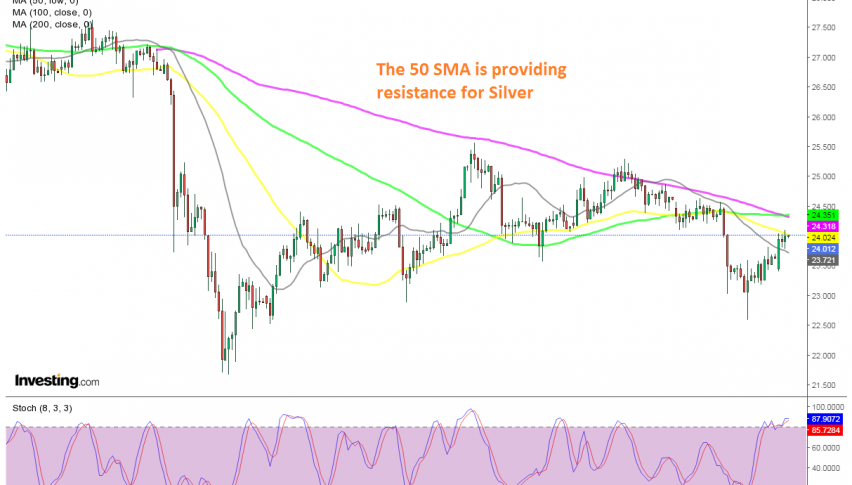 Should We Sell Silver at the 100 SMA or Wait for the 200 SMA?
Precious metals which have been acting as safe havens, used to be really bullish this year, due to the increased uncertainties all over the globe and the economic meltdown. But, the situation reversed in August and since then they have been moving lower in waves.
In the last month, we have had a few sell forex signals in SILVER , which closed in profit, as the decline continued. The 200 SMA (purple) has been a great selling indicator, as it has been providing resistance for XAG/USD during retraces higher, pushing the price lower on the H4 chart.
Last week we saw another decent move lower, as the price fell from $24,50s to $22.50s. But, in the last two trading days we have seen safe havens retrace higher, with Silver climbing above $24 again. But, the 50 SMA (yellow) is providing resistance right now on this chart.
So, we are trying to decide now whether to go short here at the 50 SMA, since stochastic is showing that the pullback is now complete. But, the 200 SMA is the ultimate resistance. Tomorrow are the US elections and I think that prices will hang on in limbo until Wednesday, when the results come out.