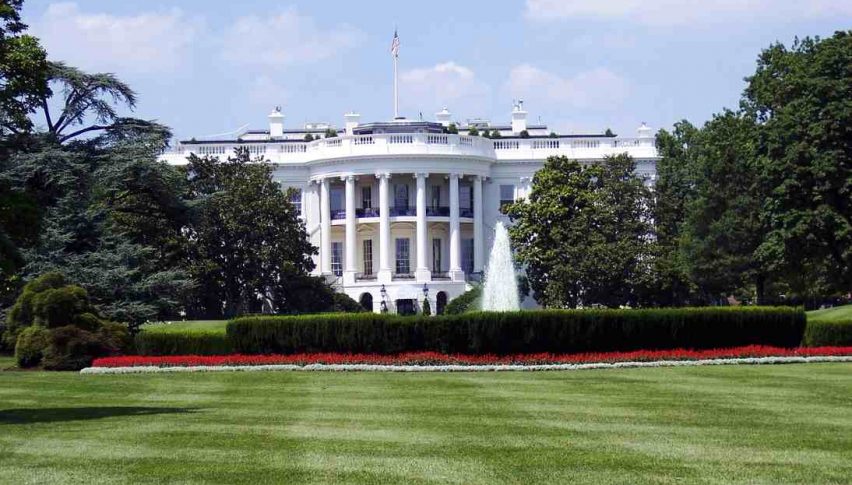 Greenback Labors Across The Forex Majors
With just over eight hours until the polls close in the continental United States, the Greenback is laboring on Election Day. Losses vs the Swiss Franc and Euro have highlighted the action as forex traders are limiting exposure to the USD. Although the implications of Election 2020 remain to be seen, today's heavy participation is peculiar given the current degree of uncertainty.
Aside from it being Election Day, there were a few conventional economic news items released this morning. Here's a quick look at the data:
Event                                                                    Actual               Projected         Previous
Redbook Index (MoM, Oct. 30)                          1.2%                      NA                     0.8%
ISM-NY Business Conditions Index (Oct.)        65.1                        NA                     56.1
Factory Orders (MoM, Sept.)                             1.1%                       1.0%                  0.6%
Over the past month, we have seen some strong economic numbers. This group brings more of the same, with the retail, small business, and manufacturing sectors grinding higher. As we head toward Thursday's FED Announcements, it will be interesting to see if the FOMC applauds the uptick in U.S. economic activity.
Thus far, forex traders are discounting the USD due to the pending election. Let's dig into the weekly technicals for the EUR/USD and see where this pair stands.
An Active Election Day On The Forex
For the time being, the EUR/USD remains in intermediate-term bullish territory. Rates are above the 38% weekly retracement (1.1485), as they have been for two months. Unless we see a major revelation this week from the FED, the EUR/USD will very likely remain intact.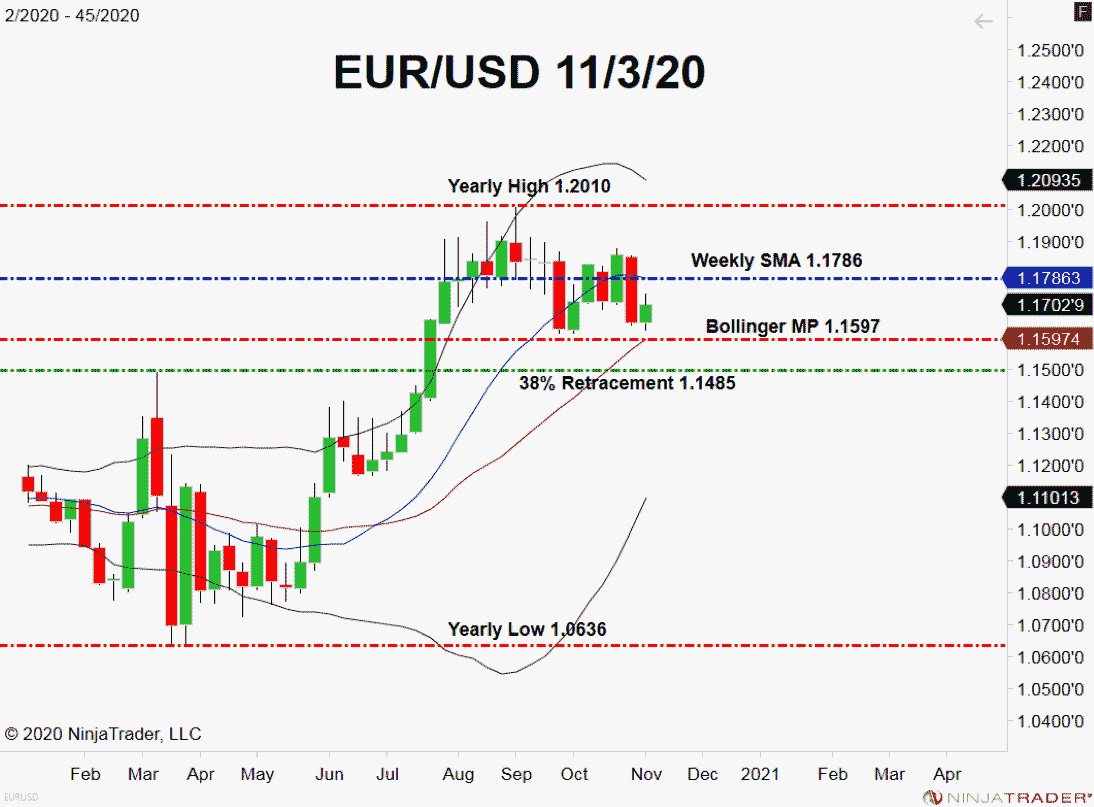 Here are the key levels to watch in the EUR/USD this week:
Resistance(1): Weekly SMA, 1.1786

Resistance(2): Yearly High, 1.2010

Support(1): Bollinger MP, 1.1597
Bottom Line: The coming week will be an active one on the forex. If we see the EUR/USD attempt correction, a buying opportunity may set up from Fibonacci support.
Until elected, I'll have buy orders in the queue from 1.1494. With an initial stop loss at 1.1444, this trade produces 100 pips on a 1:2 risk vs reward ratio.