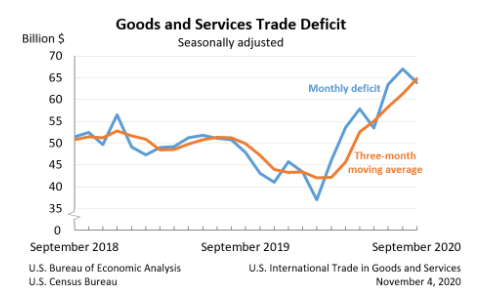 Trade Deficit Keeps Surging in the US
The trade deficit in the US used to be pretty high and one of the main aims for Donald when he became president of the US was to reduce the deficit/debt. There was some progress during the last few years, but the coronavirus pandemic and the lock-downs sent the deficit surging up again.
The Congressional Budget Office estimates that the U.S. federal debt held by the public will reach 98.2% of GDP, or $20.3 trillion, by the end of 2020. Although this week we saw a slight decline in the deficit, but the trend is really bullish.
Latest US trade balance data for September – 4 November 2020
September trade balance -$63.9 billion vs -$63.9 billion expected
August trade balance was -$67.1 billion
Exports $176.4 billion
Imports $240.2 billion
Exports +2.6%
Imports +0.5%
The trade deficit narrowed slightly as exports grew at a slightly quicker pace than imports towards the end of Q3. The good news is that trade conditions are gradually improving but the virus crisis has caused the deficit to expand over the past few months.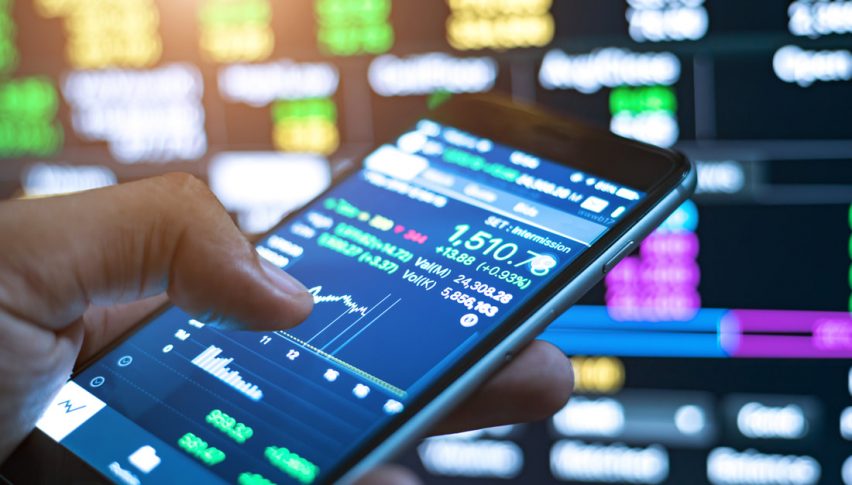 10 months ago
ISM services and ADP employment reports showed further expansion in the US economy
1 year ago