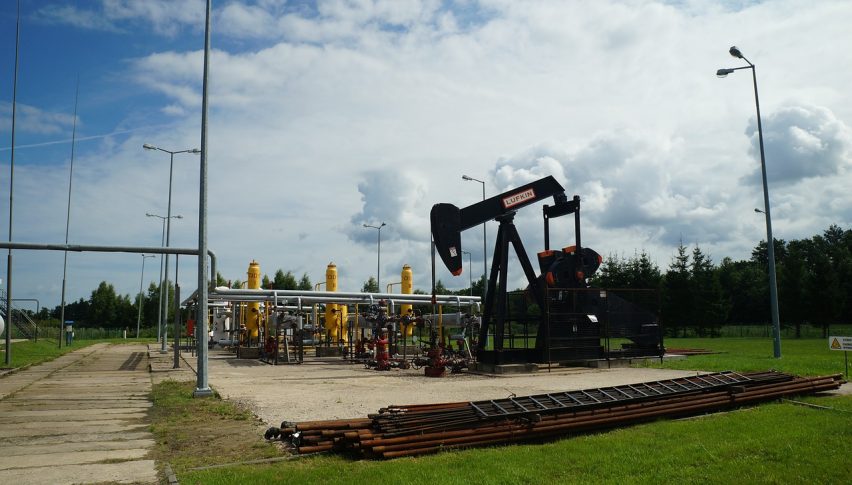 U.S. Crude Oil Stocks Plunge By 7.998 Million Barrels
There has been no Election 2020 hangover on the commodity markets. As a result, WTI crude oil is trending higher as supplies continue to tighten. Prices of December WTI futures are up more than $1.40 per barrel and trending above $39.00. If the bidding continues, $40.00 will be back in play very quickly.
EIA, API Reports Show Steep Supply Draws
Like the rest of 2020, crude oil's adherence to seasonality is a complete anomaly. Typically, we see supply builds in the fall and winter. Not the case this week, as U.S. oil stocks have plummeted. Here is a quick look at this week's figures:
Event                                                                 Actual               Projected           Previous
API Weekly Stocks (Oct. 30)                            -8.01M                    NA                    4.55M
EIA Weekly Stocks (Oct. 30)                           -7.99M                   0.890M              4.32M
So, why are stocks dwindling? First, North American fracking output is way down following the COVID-19 industry washout. Second, late-summer/early-fall refined fuel demand has remained steady as economic activity continues to grow. Coupled with an active 2020 Gulf Coast storm season, crude oil stocks are down and WTI prices are up.
WTI Crude Oil Drives Toward $40.00        
If I had to pick one WTI technical level to watch in 2020 it's $40.00. This price point has been a key area of fair value for a significant portion of the year. Right now, December WTI crude oil futures are once again trending toward $40.00.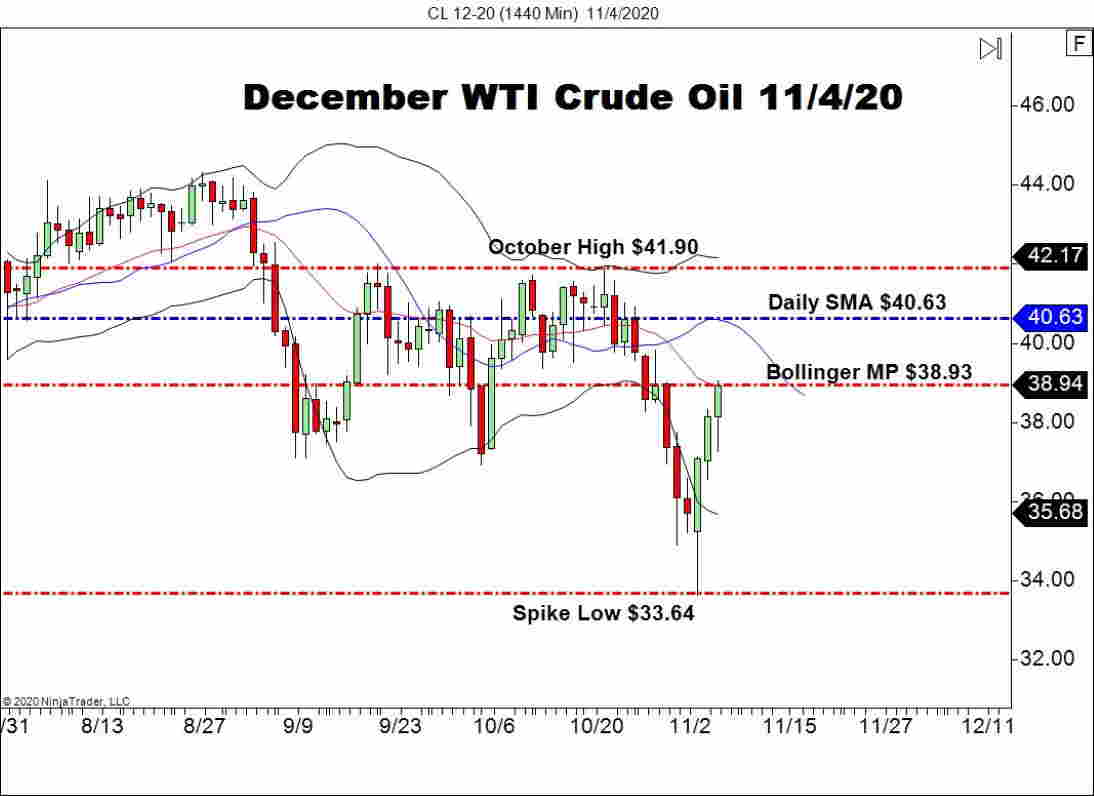 Overview: Today's bullish action in crude oil comes as a bit of a surprise. With COVID-19 lockdowns back in play and demand poised to recede, such a rally is interesting. In any case, this week's drop in the U.S. oil supply is sending prices higher.