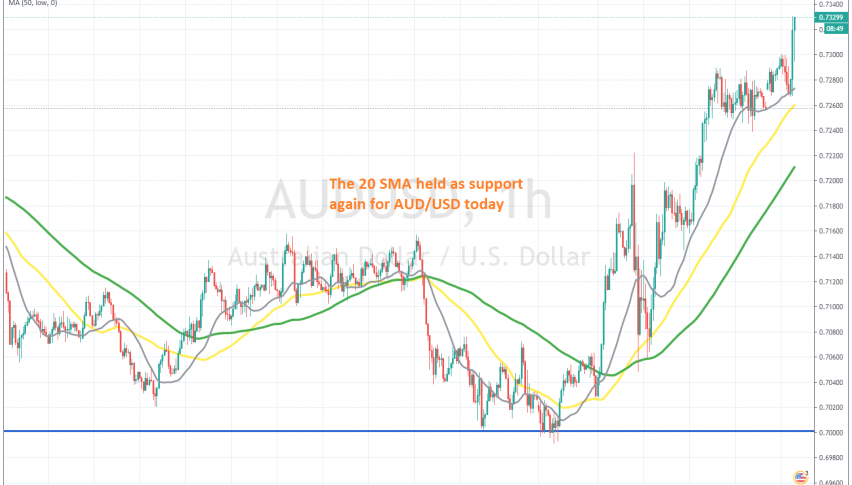 The Bullish Trend Remains Really Strong in AUD/USD, With the 20 SMA Turning Into Support
AUD/USD turned quite bearish since September 1, after being really bullish for several months, since the middle of March. It climbed 19 cents during that time, as the USD kept declining across the board, but the climb came to an end with the end of summer.
This pair turned bearish in the last two months, losing around 4 cents from the top and at some point it broke below 0.70, as seen on the H1 chart above. But the candlesticks didn't close below that level, so the big round level at 0.70 wasn't really broken and the area around it has turned into a major support zone now.
Last week though, the USD turned massively bearish once again and AUD/USD reversed higher, climbing above the moving averages on this time-frame. The 100 SMA (green) turned into support immediately and later on, the 20 SMA (grey) turned into support.
Earlier today, we saw AUD/USD retrace lower, but the retrace ended right at the 20 SMA and the price has bounced more than 60 pips already. This shows that the bullish trend is still very strong, so we will try to go long on this pair if it retraces down to the 20 SMA again.