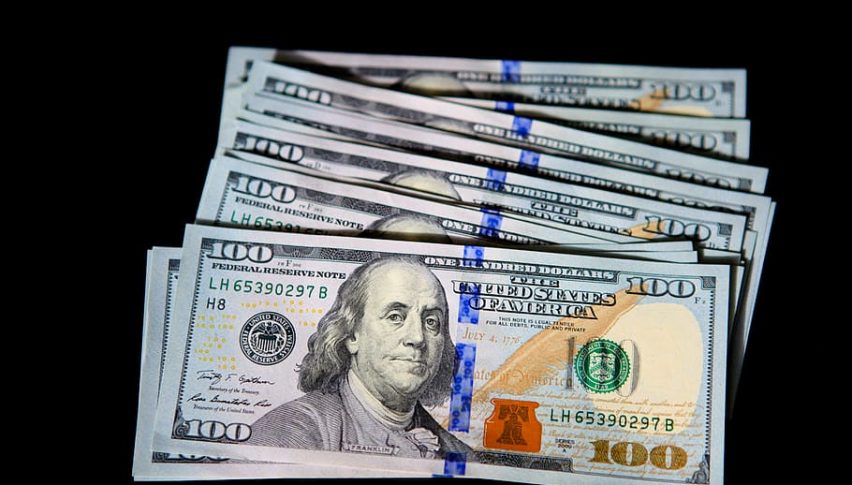 USD Index Rallies To Open The Forex Week
Despite today's uptick in risk assets, the Greenback is showing signs of life to open the forex trading week. December USD Index futures are in the midst of a big rally, led by gains against the euro, Swiss franc, and Japanese yen. It appears that COVID-19 vaccine hopes are fueling optimism toward a full economic reopening.
On the traditional financial news front, this morning's U.S. Treasuries Auctions have shown lagging demand. Yields are up across the board, although only marginally:
Event                                                       Actual                   Previous
3-Month T-Bill Auction                           0.100%                 0.095%
6-Month T-Bill Auction                           0.11%                    0.11%
3-Year Note Auction                               0.250%                 0.193%
The key figure in this group is the spike in 3-Year T-Note yields. Essentially, institutional traders are betting that things are going to improve economically over the intermediate-term. While these figures aren't overly important, T-bill yields are going to be a critical trend to watch as we roll into Q1 2021.
On the forex, sentiment toward the USD Index is improving. Subsequently, rates are well up on the session and testing a key resistance area.
Forex Traders Bid The USD To Open The Week
It's been a big day on the forex as traders price-in the COVID-19 vaccine and pending Biden presidency. Bids are hitting December USD Index futures in mass, driving rates to a test of the 38% Current Wave retracement (92.965).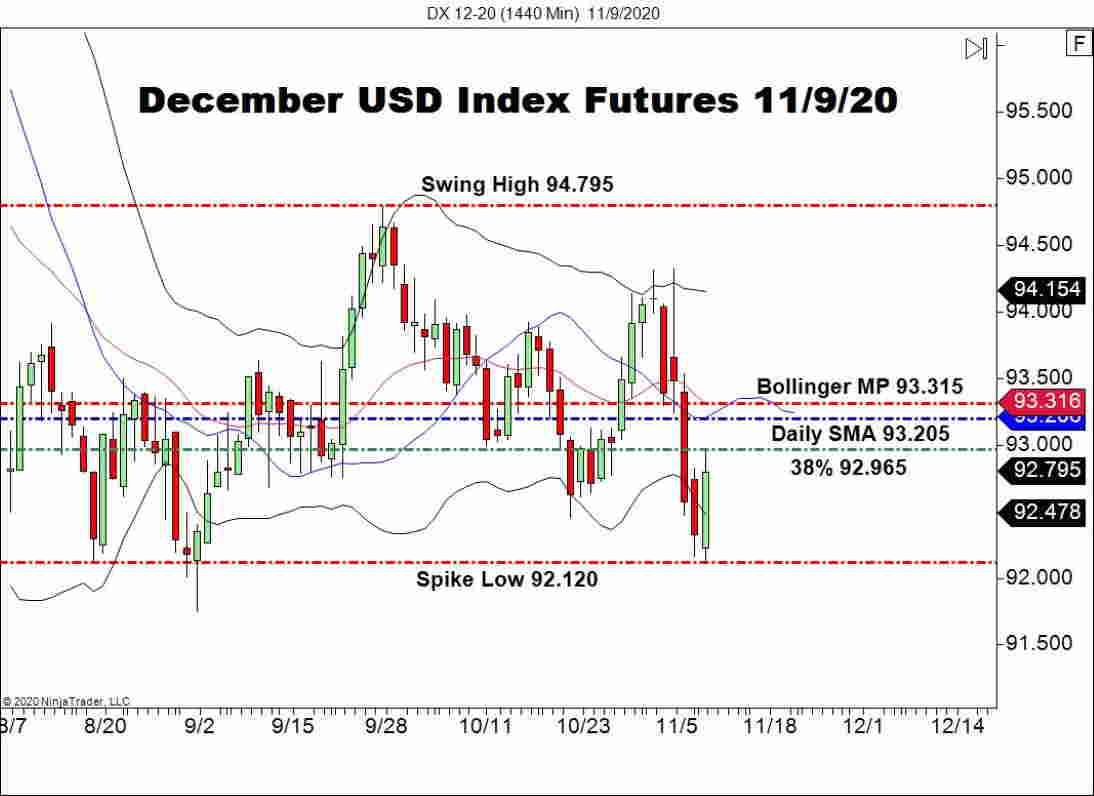 Here are the key numbers to watch in this market for the remainder of the week:
Resistance(1): 38% Current Wave, 92.965

Support(1): Spike Low, 92.120
Overview: Today's rally in the USD has been a bit of a forex outlier. However, given the active weekend news cycle, anything was possible today. It will be interesting to see if the Greenback can maintain its current strength as the week progresses.
From a technical standpoint, December USD Index futures remain in a downtrend. If rates can't crack the 38% Current Wave Retracement, then a short-term retest of the Spike Low is extremely likely. For now, a bearish bias remains warranted until 92.965 is taken out.