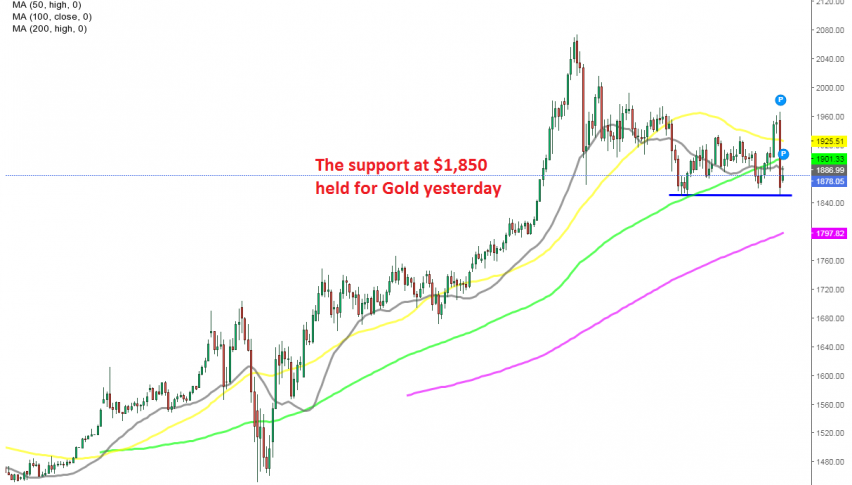 Gold Lost More Than 1,000 Pips Yesterday
Gold turned quite bullish last week, climbing around $ 100 or 1,000 pips, as the USD turned bearish in the US election week.  Generally, the trend has been bearish since the second week of August, but the increase last week put that in doubt, since the price climbed above the 50 SMA (yellow) on the daily chart, which turned into resistance in October.
But the price formed a doji last Friday, which is a reversing signal. As we headed towards the end of the US elections, the sentiment was expected to turn positive at some point, but that wasn't the reason. The sentiment did indeed improve yesterday, but not due to US elections.
The  reversal came after comments about coronavirus vaccines, suggesting that there are a number of vaccines in the testing process, which are up to 90% safe. This made safe havens tumble lower, with the USD/JPY surging around 250 pips higher, while gold dived from around $ 1,965 to $ 1,950. That's more than 1,000 pips lower, so kudos to whoever caught that move yesterday.
However, the decline stalled at the the previous low, around $ 1,850, which seems to have turned into support for gold. The XAU/USD is back to being bearish now, and we will try to sell retraces if there is a decent bounce higher, to the 50 and 100 SMAs, which are getting closer.