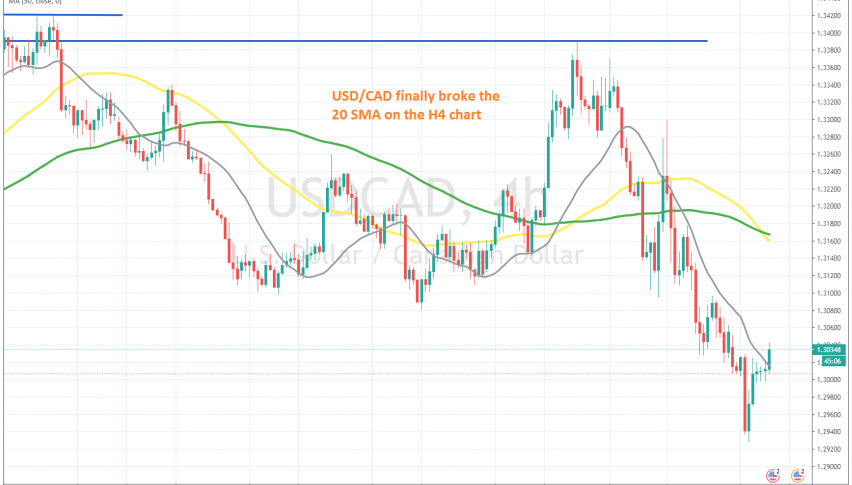 USD/CAD Pushes Above the 20 SMA
The USD/CAD was really bearish from March until the end of August, with crude oil giving the CAD a big push higher, while the USD was crashing lower. But, after a short-lived piercing of the 1.30 level back then, which wasn't a proper break, there has been no close below this.
Instead, the price reversed back up after flushing some weak stops below 1.30, then it climbed above 1.34. But, last week the USD turned massively bearish again, due to the uncertainty surrounding the US elections. The USD/CAD dived lower again, breaking below 1.30 during the European session yesterday.
But we saw a reversal during the US session yesterday and a pullback higher. But the 20 SMA (gray) was providing resistance on the H4 chart, with the price forming some doji candlesticks below it, which are reversing signals after the climb. We decided to open a sell forex signal, but today the USD is gaining some more ground, and the price has climbed above the 20 SMA. So, this trade doesn't look good at the moment, but it looked good enough yesterday when we took it.