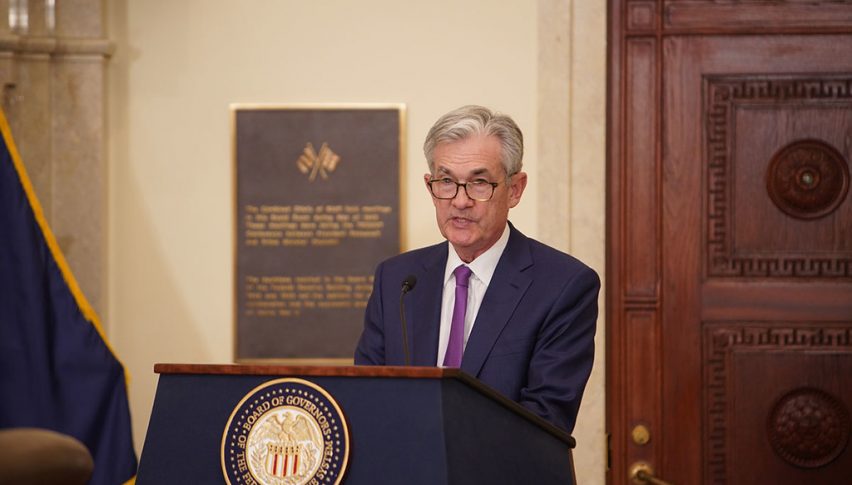 USD Quiet As Fed Chair Powell Speaks At ECB Forum
It's been a quiet day for the Greenback as Fed Chairman Jerome Powell has addressed the ECB Forum. Conversely, stocks are decisively bearish. With only a few hours left in the trading day, the DJIA DOW (-310) S&P 500 SPX (-35), and NASDAQ (-50) are all in the red. The likely underpinnings of today's action are surging COVID-19 cases.
However, this morning's weekly U.S. Jobless Claims numbers came in positive. Here's a quick look at the highlights:
Event                                                                   Actual             Projected          Previous
Continuing Jobless Claims (Oct. 30)               6.786M               6.900M               7.222M
Initial Jobless Claims (Nov. 6)                            709K                    735K                    757K
All in all, this is a positive collection of metrics. Jobless Claims came in well down from the previous release and beneath expectations. While this year's holiday season is going to be greatly impacted by COVID-19 lockdowns and quarantines, unemployment is likely to fall well below the 7.6% Fed year-end target.
USD Quiet As Fed Chair Speaks At ECB
A bit earlier, Fed Chairman Jerome Powell gave a speech at the ECB forum. Basically, Powell said the economic recovery is stronger than expected and that a COVID-19 vaccine is good news. Of course, Powell also said that tremendous uncertainty surrounding the virus remains. Subsequently, the December USD Index has entered consolidation.
Overview: Following the Fed chair's ECB speech, there isn't much going on in the USD Index. Rates are in heavy rotation near the 38% Current Wave Retracement (92.965). If we see a close beneath this level, a retest of the Spike Low (92.120) is probable in coming sessions. Should this market settle above 92.965, a late-week rally may set up as we roll into mid-November trade.