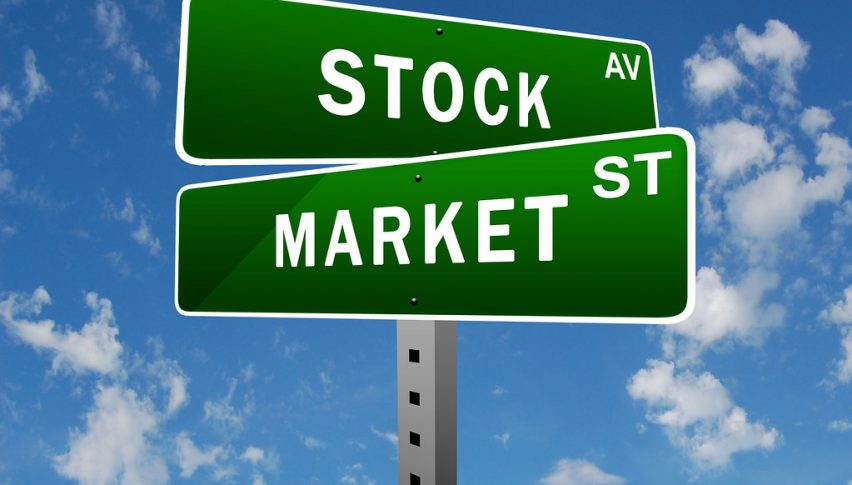 U.S. Stocks Sluggish To Open Tuesday's Session
Following yesterday's Moderna vaccine-fueled rally, American stocks are in a holding pattern. At the halfway point of the trading day, the DJIA DOW (-125), S&P 500 SPX (-7), and NASDAQ (+2) are mixed. For the time being, lagging Retail Sales (Oct.) are calling the COVID-19 economic recovery into question. 
This morning's retail metrics were far from ideal. Here's a quick look at the highlights:
Event                                                          Actual                Projected         Previous
Retail Sales (MoM, Oct.)                            0.3%                       0.5%                  1.6%
Retail Sales ex Autos (MoM, Oct.)            0.2%                      0.6%                   1.2%
So, what can we take away from October's Retail Sales figures? Well, they are down from September and disappointed expectations. The lagging performance echoes the downturn in last Friday's Michigan Consumer Sentiment Index. As a general rule, uncertainty is bad for business, consumers, and stocks ― it looks like consumers are being cautious amid the Trump/Biden transfer of power.
However, stocks remain within striking distance of all-time highs. This is an extremely positive sign as the contested Election 2020 and COVID-19 second wave press on.
S&P 500: Large-Cap Stocks Hold Firm
For December E-mini S&P 500 futures, the November uptrend continues to be valid. Bidders continue to be the dominant force for American large-cap stocks. Now, the S&P 500 and December E-mini S&Ps are holding firm above 3600.00.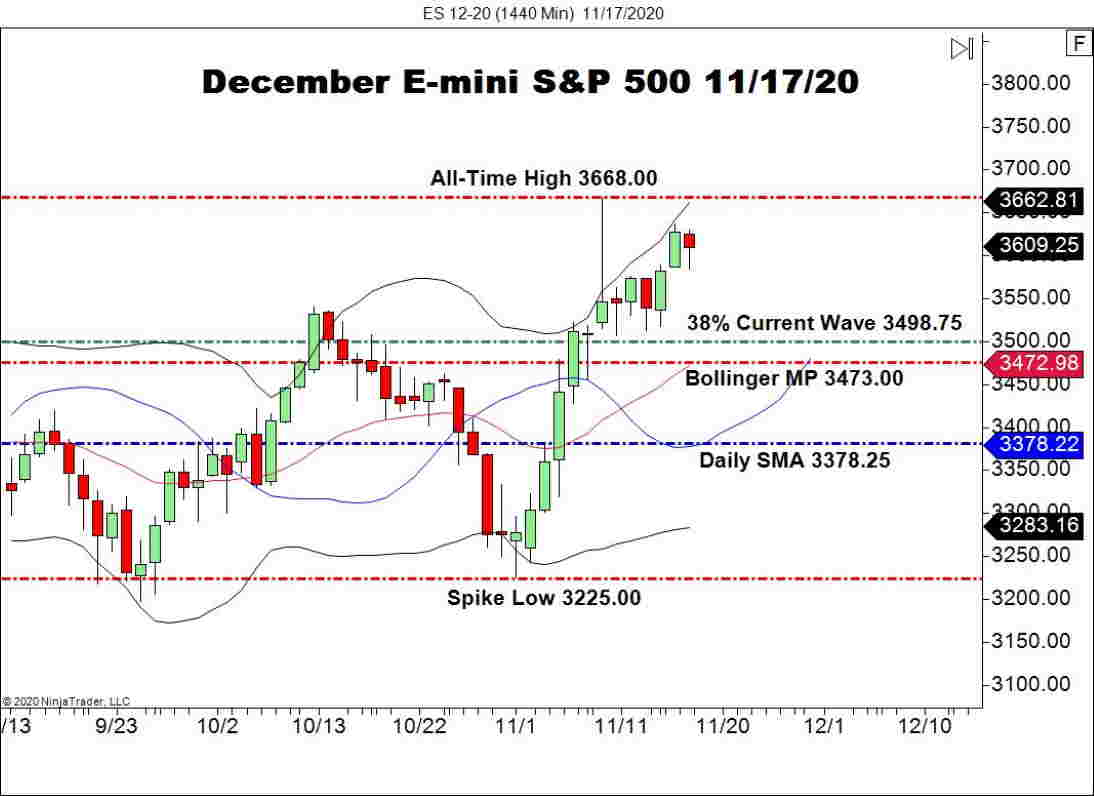 Overview: Although today's action isn't bullish, stocks are hot. The December E-minis have rallied almost 400 points this month amid unprecedented uncertainties. Until we see a game-changer, such as an election reversal or a national U.S. COVID-19 lockdown, equities are very likely to grind higher.