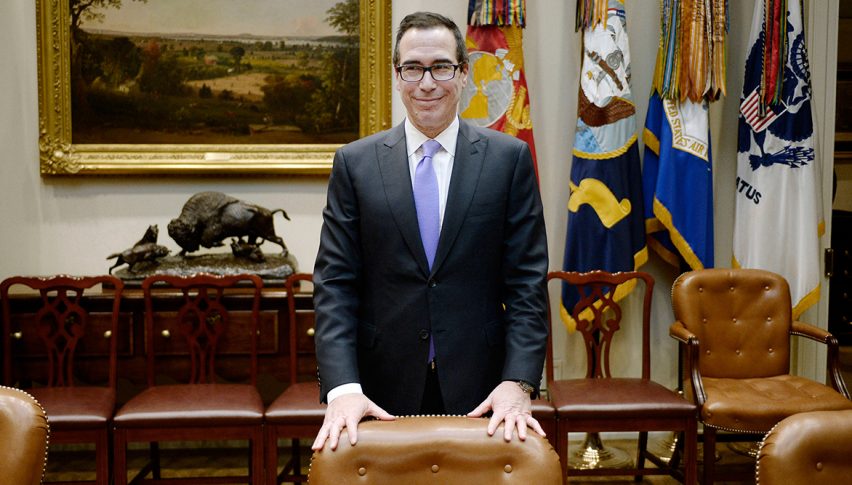 Mnuchin Pulls Plug On FED Lending, Stocks Sluggish
The political fallout from Election Day continues to play out in the media. On the heels of Thursday's presser from Trump's legal team, Treasury Secretary Stephen Mnuchin sent a letter to the Fed announcing an end to COVID-19 emergency lending programs. U.S. equities are taking the news relatively well. At press time, the DJIA DOW (-150), S&P 500 SPX (-9), NASDAQ (+21) are trading mixed.
The news from the U.S. Treasury Department is lauded as being a big deal to the pending COVID-19 recovery. Here is the crux of Mnuchin's letter and statements to the Fed:
US$455 billion in unused emergency funds is to be returned from the Fed to the Treasury.

The funds were allocated for COVID-19 relief programs set to expire on 31 December 2020.

"The Fed programs have clearly achieved their objective. Markets responded positively, spreads tightened, and banks continued lending."

"Markets should be very comfortable that we have plenty of capacity left."
As expected, the U.S. Fed wasn't too fond of Mnuchin's move. Subsequently, the Fed issued the following statement:
"The Federal Reserve would prefer that the full suite of emergency facilities established during the coronavirus pandemic continue to serve their important role as a backstop for our still-strained and vulnerable economy."
The move from the United States Treasury is being widely criticized by the financial media. Conversely, traders and investors don't appear too concerned about the developments. Stocks are hanging in there and safe-havens are only moderately higher.
Mnuchin's Letter Prompts Mixed Sentiment Toward Stocks
Compared to the action of the past few weeks, December DOW futures are tame. Values are hanging tough near 29,250 and well within bullish territory.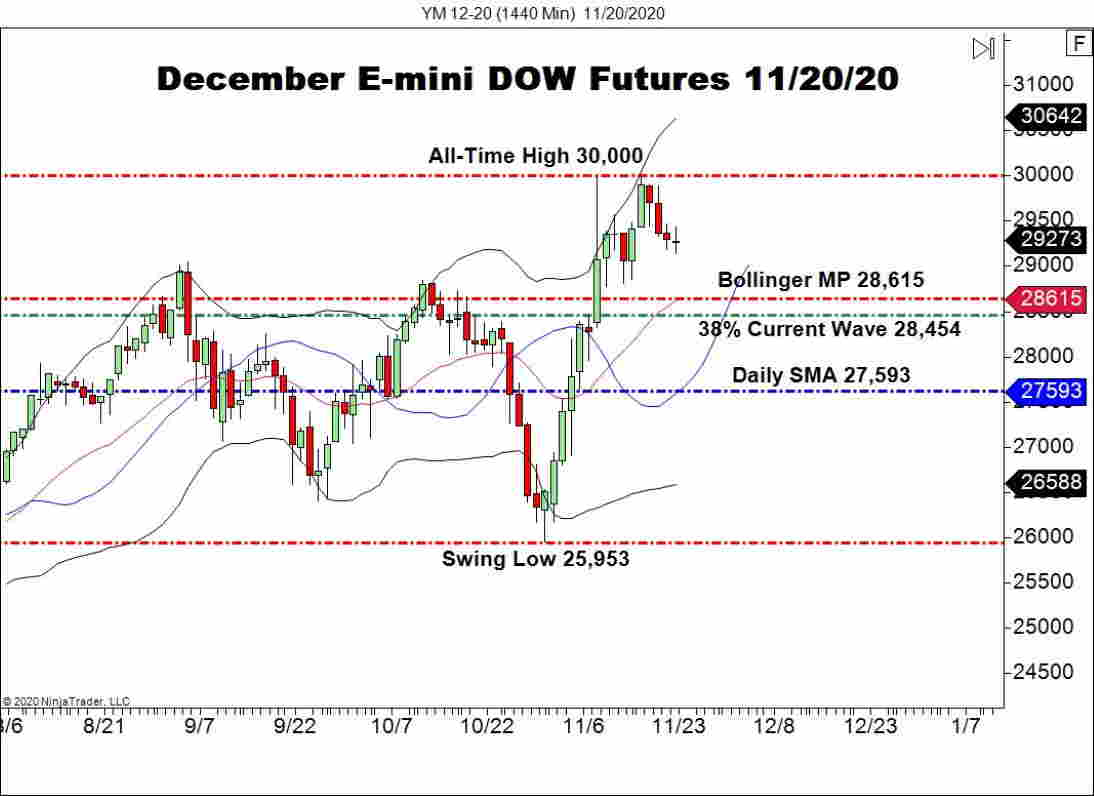 For the rest of the month, there are two key levels to watch in this market:
Resistance(1): All-Time High, 30,000

Support(1): 38% Current Wave, 28,454
Bottom Line: At this point, it appears that another test of the 30,000 handle by the December E-mini DOW is imminent. If it develops, I'll be selling from 29,949. With an initial stop loss at 30,059, this trade produces 220 ticks on a 1:2 risk vs reward ratio.