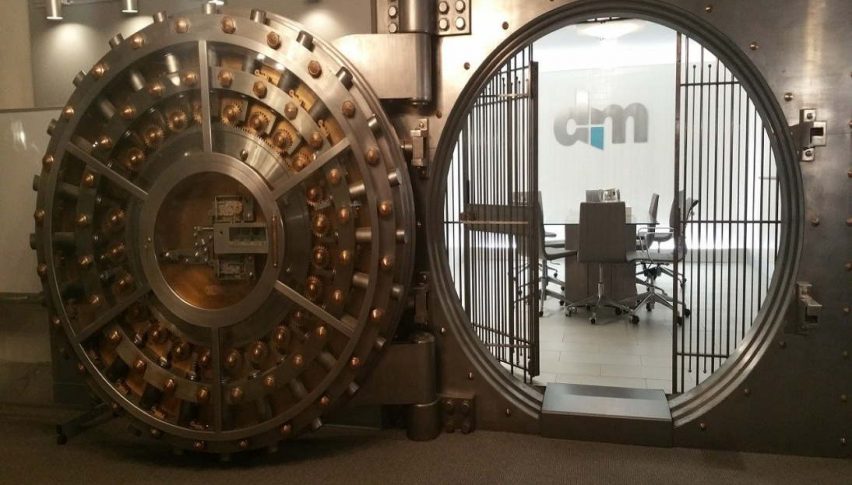 Safe-Havens Struggle To Open The Forex Week
It's a short week for U.S. forex liquidity providers, featuring the observance of Thanksgiving on Thursday. Although Thanksgiving week typically features lighter volumes and limited action, this year may be different. Wednesday's economic calendar includes Annualized Q3 GDP, Durable Goods Orders (Oct.), and the FOMC Minutes release. Despite the presence of these market movers, risk is in style and safe-havens are on the retreat.
At the midpoint of the American forex trading session, stocks are up and safe-havens are down. The USD is performing well against the Swiss franc, Japanese yen, and gold. In fact, December gold futures are off nearly 2% and trading below $1850.0. 
As a historic November draws to a close, investors are growing fond of decreasing uncertainty. Any chances of the U.S. presidential election being overturned appear remote, at best. Earlier, the Biden camp announced that Antony Blinken will be nominated as the next Secretary of State. So, for now, the Trump/Biden transition is moving toward its 20 January 2021 finish line.
On the COVID-19 front, confirmed cases and hospitalizations continue to rise. However, the markets are optimistic that vaccines from Pfizer, AstraZeneca, and Moderna will be distributed to the public soon. Currently, it looks like reduced political and COVID-19 uncertainties are sending the USD higher vs the forex safe-havens.
A Big Forex Rally For The USD/CHF
In a Live Market Update from last week, I covered a key Fibonacci support level in the USD/CHF. After putting in a vicinity test of 0.9060, this market has reversed. For a holiday week, the action in the Swissy is significantly robust.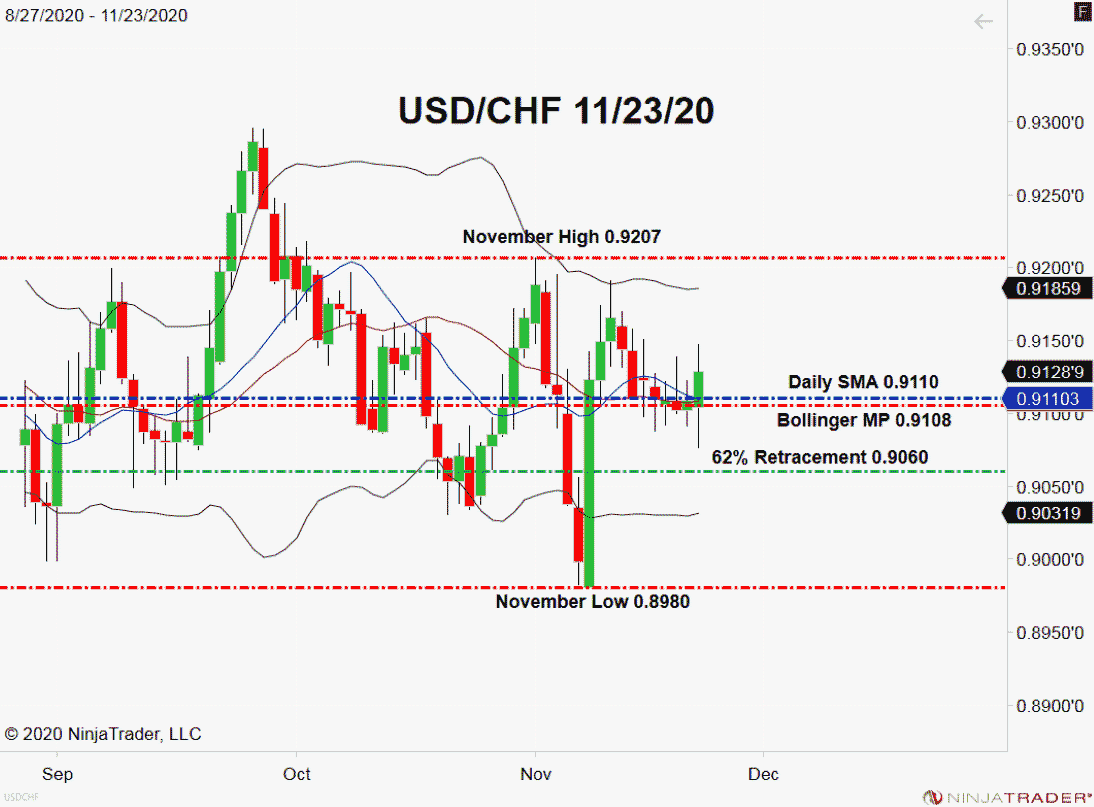 Overview: Today has been a good day on the forex for the Greenback. Rallies in the USD/CHF and USD/JPY have paced the action. Surprisingly, sentiment toward the dollar has been positive. Are traders expecting that Wednesday's FOMC Minutes will be more hawkish than expected? Maybe, maybe not. Nonetheless, the USD is gaining ground against the majors and looking to close November on a positive note.