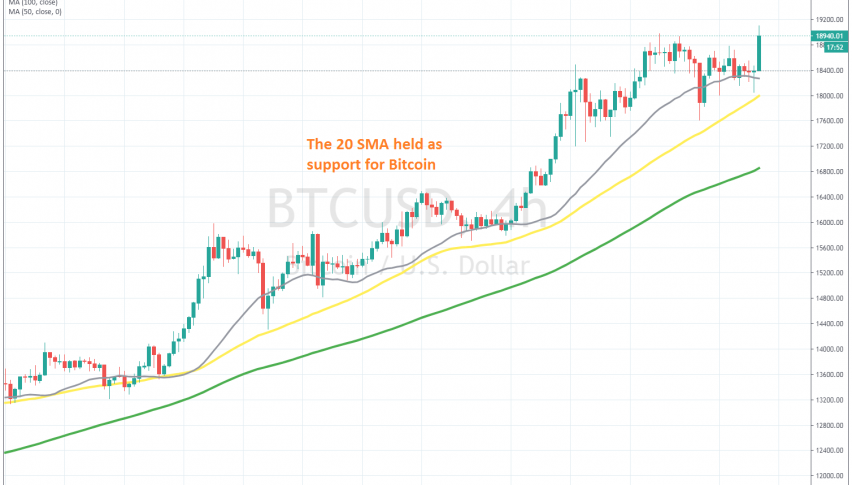 Booking Profit on Bitcoin
Cryptocurrencies have been absolutely surging throughout this month, as their status has changed from risk asset to safe haven, in these times of global trouble. Ripple (XRP/USD) was trading at around $ 0.30 on Friday last week, and yesterday, it surged to $ 0.77.
ETHEREUM also surged from $ 440 last week, to $ 620 yesterday, although both of these digital currencies are retracing lower right now, which looks like a good opportunity to go long on them. Although, we will wait for the retrace down to be complete, and if we see a bullish reversing signal we will open a buy forex signal.
On the other hand, BITCOIN was retracing yesterday, as it pulled back from $ 18,800s. We decided to open a buy trade in Bitcoin at the 20 SMA (gray) on the H4 chart, as shown above. That moving average held as support, despite being pierced this morning, and after forming a pin candlestick, the price reversed higher. We cashed in on that trade, and now we are looking for another opportunity in other cryptos.