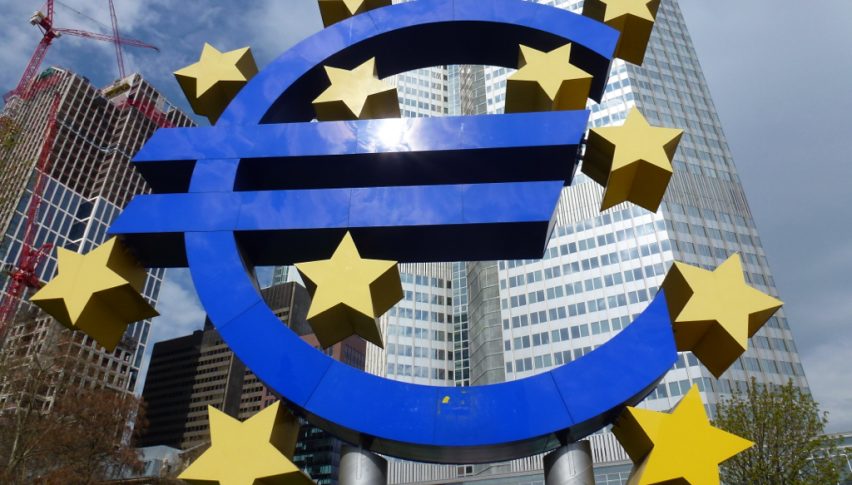 EUR/USD Breaks To The Bull, 1.1900 In View
It has been a solid day for EUR/USD bulls as bids have hit the market consistently since yesterday's afternoon plunge. Now, rates are above 1.1850 and driving toward November's high (1.1919). Given the economic calendar of the coming 24 hours, we may see new monthly highs in relatively short order.
After a rough spring, a pronounced uptrend has developed in the EUR/USD. Following temporary pullbacks during September and October, many questioned if the 2020 rally was pending reversal. Now, November has brought a 2% gain in valuations as forex players price in a dovish Fed and regime change in the U.S.
Earlier today, ECB head Christine Lagarde spoke at the "Rebirthing The Global Economy to Deliver Sustainable Development" roundtable. The event was held remotely, with Lagarde saying very little about monetary policy. Here are a few notable quotes:
"Hope is on everyone's horizon. News of the 90% effective vaccines is giving all hope."

"Risks to the global economy will persist until widespread immunity [COVID-19] is achieved."

"A prospect of the end of the pandemic should give us confidence that we can shepherd our economies without unnecessary damage."

"With policy, we can defend businesses that will be viable once restrictions are removed. We can also protect jobs that have no reasons to be destroyed."

"COVID-19 will cause lasting changes to our economies."
All in all, Lagarde told us what the markets already know: vaccines are good for sentiment and that COVID-19 fallout will be with us for some time. However, the EUR/USD did show signs of life since the comments were made. If nothing else, bidders were reassured by Largarde's tone.
EUR/USD Drives Toward 1.1900
For the past week or so, the EUR/USD has been in heavy rotation near 1.1850. This is the case once again, as price has broken above daily resistance.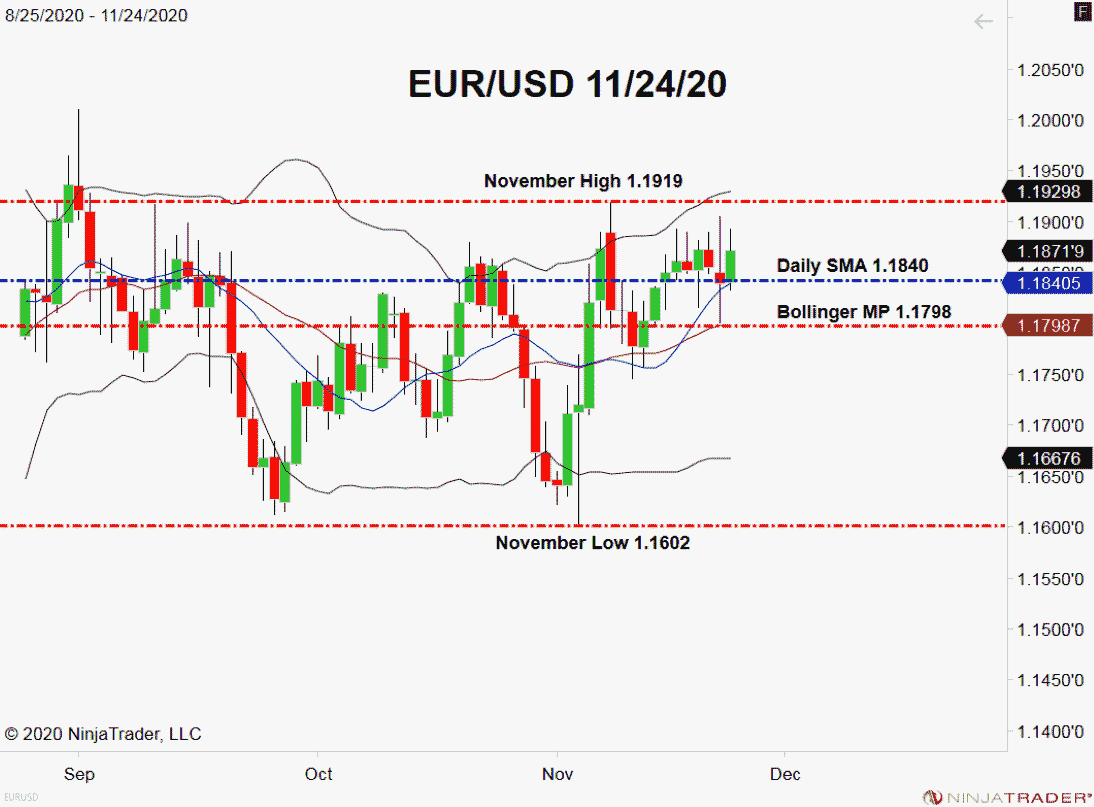 Here are two levels worth watching going into tomorrow's active economic calendar:
Resistance(1): November High, 1.1919

Support(1): Daily SMA, 1.1840
Bottom Line: If we see more bullish participation in the EUR/USD this week, I will be looking to short November's High (1.1919). Until elected, I'll have sell orders in the queue from 1.1924. With an initial stop at 1.1964, this trade produces 40 pips on a standard 1:1 risk vs reward ratio.
The US consumer is softening as intertest rates go up, which is a factor for the USD retreat and for the FED to stop hikes
17 hours ago