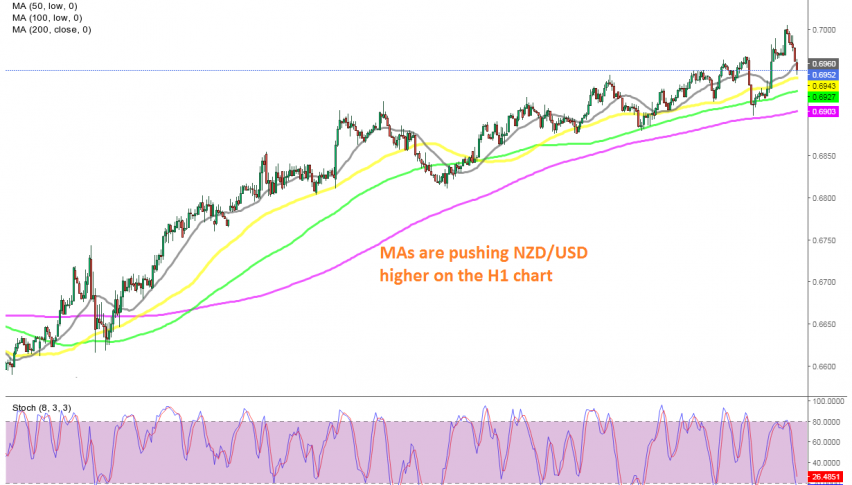 Getting Ready to Buy NZD/USD, as the Main Trend Remains Bullish
NZD/USD has been on a bullish trend since the coronavirus crash ended in the middle of March. In total this pair has climbed more than 15 cents and today the price moved above the big round level at 0.70, for the first time since June 2018.
The trend slowed don in summer, while in September and October we saw a slight pullback and sideways trading for this pair. But, the USD turned bearish again in November and the bullish trend resumed for NZD/USD. The RBNZ also sounded less dovish in the last meeting, which gave the NZD a bullish bias since then.
During this time, moving averages have been doing a good job in providing support for this pair. On the H1 chart, all MAs have taken their turn and yesterday we bought NZD/USD at the 100 SMA (green), booking profit this morning as the price bounced off that moving average and the bullish trend resumed again.
In the last several hours we have been seeing a pullback lower, but moving averages stand ready to provide support again. We are getting ready to open another buy forex signal in this pair, but will wait to get a bullish reversing signal, such as a pin/doji/hammer candlestick, before opening a forex signal.