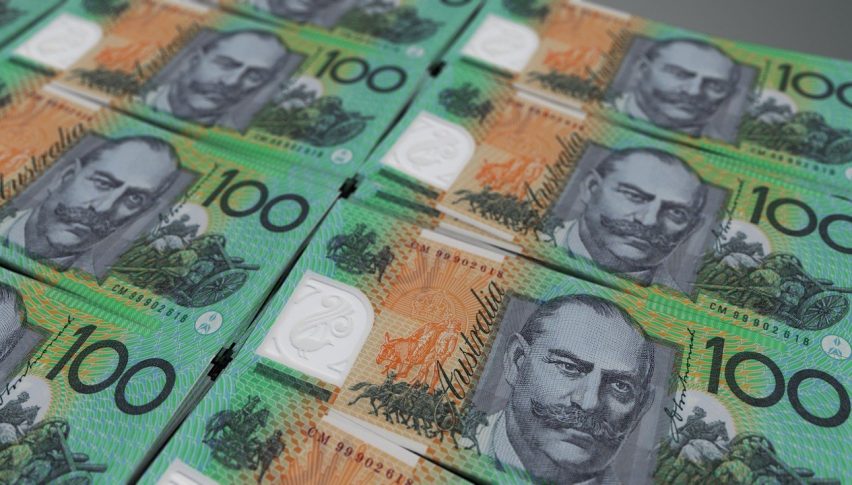 The AUD Breaks Out
Posted Wednesday, November 25, 2020 by
Rowan Crosby
• 2 min read
Risk assets jumped overnight and interestingly, the AUD and NZD both followed some very nice technical patterns.
I had a look at both pairs yesterday and sure enough, both played out in line with what we were expecting.
The AUD/USD has made perhaps the more prominent break, given that it was setting up very nicely in that triangle formation. This was a classic pattern where the higher lows, really indicate that buyers are interested and bidding strongly.
What's more, I now think we could see a little more upside here as well. The Aussie is honing in on the major resistance level of 0.7400 and I think that level will act as a big magnet for price.
As we can see, price last attempted to take on that level back in September and failed.
Once again, we don't know if price will break or fail, but we can be expecting to see a test at the least and that might be a trade we can look at. That said, the key here was buying ahead of the break, or now perhaps the pullback and retest of support.
Over to the NZD/USD and the channel formation that we spoke about is still well and truly alive. As I said yesterday, the 0.7000 level is key here. There is some chance that this level acts as significant resistance and that could hold price down in the short term. The upward channel is a bearish signal at the end of the day.
That said, we must note that price is bullish longer-term so that is still a key point here. I might consider a breakout to the downside here, but just note, you would be catching a falling knife of sorts, so I don't think it would see a big move down regardless.
For me, the Aussie is the leader for now to the upside, but if that 0.7000 level was to break in the Kiwi and hold, that would make for another good opportunity.