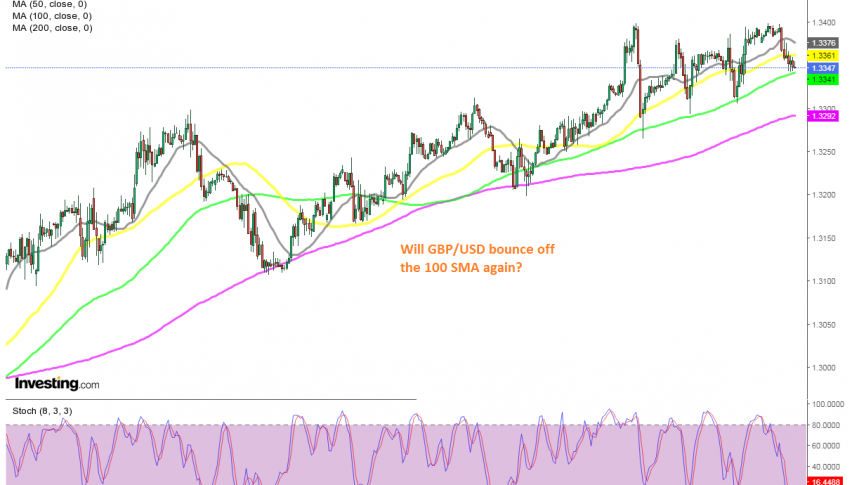 Buying the Pullback in GB/USD at the 100 SMA
GBP/USD turned bearish in September and remained trading sideways for most of October, as the Brexit  issues resurfaced again, following the coronavirus scare earlier this year, which took the attention off Brexit for some time. But, the comments regarding an EU-UK trade deal sounded more optimistic than before, which improved the sentiment for the GBP.
As a result, GBP/USD has been bullish this month, helped by the weakness in the USD since after the election day in the US. GBP/USD moved above 1.30 and climbed more than 500 pips since November 3. During this time, moving averages have been doing a good job as support.
The 200 SMA (purple) has provided support during deeper pullbacks lower, while the smaller period ones, such as the 100 SMA (green) have taken their turn when retraces were shallower. Today we are seeing another retrace down to the 100 SMA, which should provide support again, according tot he chart history, so we decided to open a buy forex signal from here, since the retrace is complete on this time-frame, as the stochastic indicator at the bottom shows.
The US consumer is softening as intertest rates go up, which is a factor for the USD retreat and for the FED to stop hikes
23 hours ago