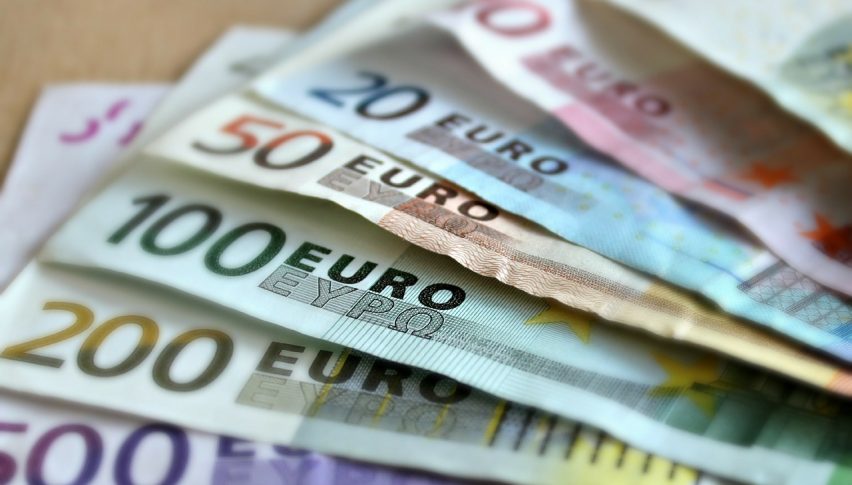 1.2000 Coming Into View For The EUR/USD
The EUR/USD has extended monthly gains, breaking above 1.1950. Following a Thanksgiving Day Doji candlestick, bidders have stepped in and dominated the action. For the session, rates are up nearly 50 pips as we roll toward the weekly close.
Typically, holidays aren't much for market volatility. However, the past 36 hours have brought two key stories. Here's a quick recap:
Bitcoin (BTC):

Bitcoin posted one of its largest single-day losses ever on Thursday. Today's action has brought relative calm, with BTC up about 0.75%.

Iran:

Earlier, Iranianian nuclear scientist

Mohsen Fakhrizadeh

was killed near Absard, east of Tehran. At press time, Iran is blaming Israel for the strike. In the attack's aftermath,

January WTI crude oil futures

traded above $45.50 as the late-fall rally continued.

Trump/Biden:

Several pieces of election fraud litigation are currently active, including cases in Pennsylvania and Georgia. Of particular interest are the cases in Georgia, which allege widespread election fraud involving Dominion voting machines. If the Dominion allegations are proven, it's a real game-changer. However, the electoral college casts their votes on 14 December. At this point, the odds of Trump overturning the November vote tally are exceedingly long.
EUR/USD Rallies Toward 1.2000
For the EUR/USD, the bullish November trend is in full swing. Barring a major turnaround in sentiment, it looks like a challenge of 1.2000 may come as early as Monday.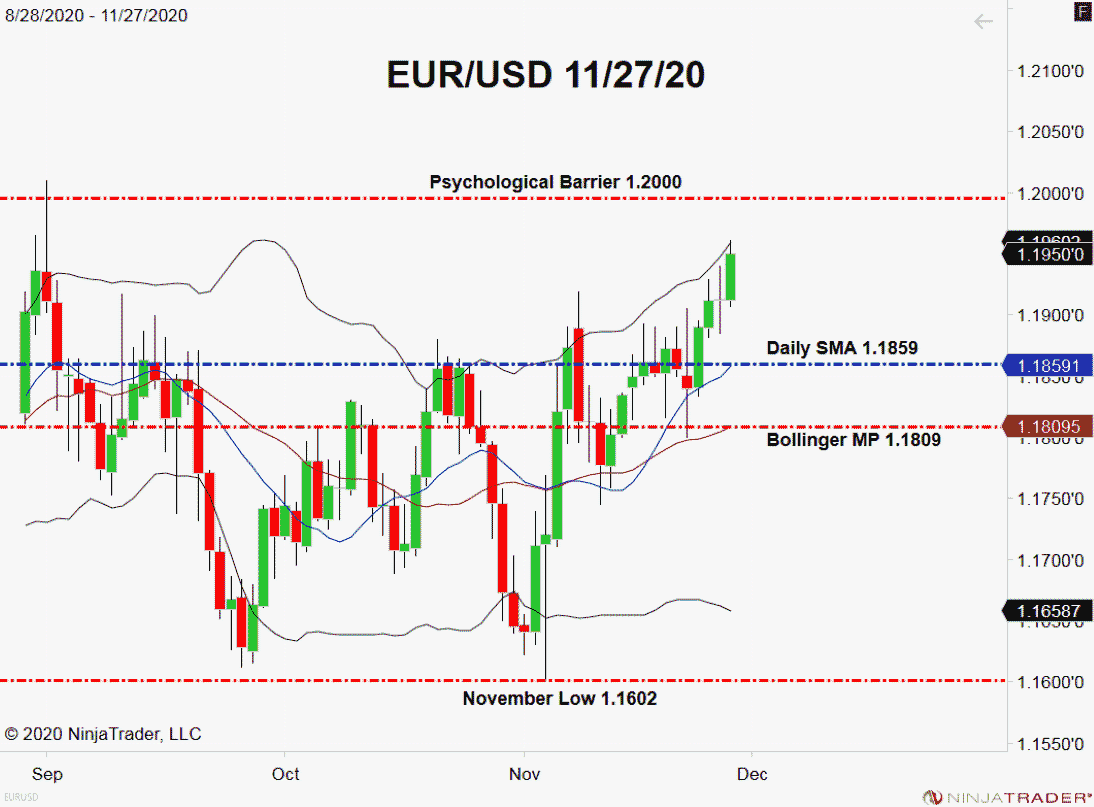 Going into December, there is one level on my radar for the EUR/USD:
Resistance(1): Psyche Barrier, 1.2000
Bottom Line: In a Live Market Update from earlier this week, I issued a short trade recommendation for the EUR/USD. The trade produced +39 pips before the bulls swept rates higher. A very similar trade may come into play from just beneath the 1.2000 level.
Until elected, I'll have sell orders in the queue from 1.1989. With an initial stop loss at 1.2029, this trade produces 40 pips on a standard 1:1 risk vs reward ratio.
The US banking sector is having more troubles than European banks, which should keep the FED dovish, and risk assets bullish
4 hours ago