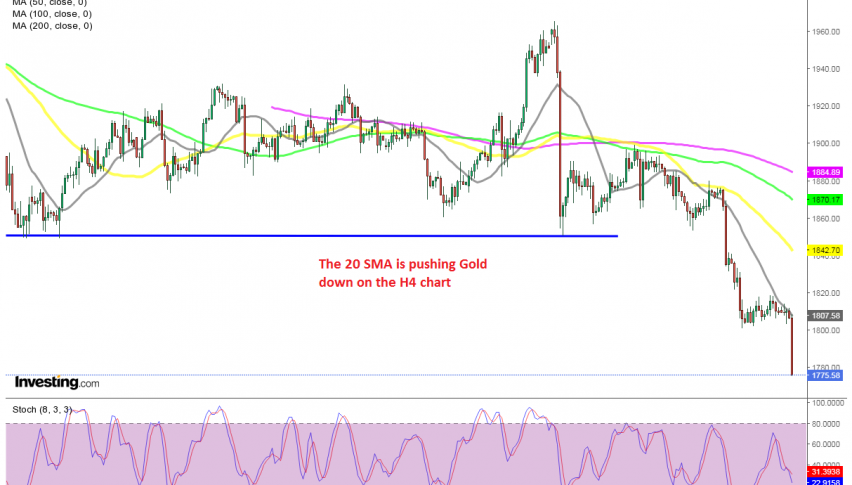 Gold Resumes the Downtrend, As the 20 SMA Pushes It $ 25 Lower
Gold has lost its appeal as a safe haven since the first week of August. Gold has been on a long term bullish trend for a couple of years, helped by the trade war between US and China until the end of last year, while in 2020 the economic meltdown from the coronavirus sent safe havens surging higher.
Although, the demand for safe havens started declining with the global economy rebounding in summer. The trend has shifted from bullish to bearish, as it unfolds in waves; the first wave taking place in the beginning of August, the second wave at the end of September and now we are in the middle of the third bearish wave.
Earlier this week, we saw a massive decline of around $ 80 in Gold. Today we are seeing another strong bearish move, as Gold falls from $ 1,800 to $ 1,770s, with the sentiment improving in financial markets. Gold was trading sideways after the first decline this week, without being able to retrace higher, which shows that the selling pressure is strong.