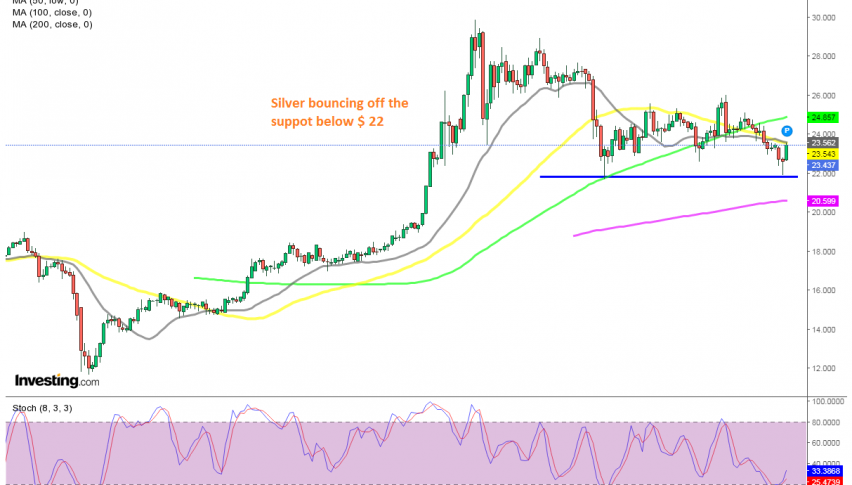 Gold and Silver Surging Higher When You Least Expect It
Safe havens have turned bearish in the last few months, after being massively bullish earlier this year, as the global economy went into a flash recession due to the coronavirus. GOLD was trading at all time highs above $ 2,000 in the first week of August, but then it reversed down and has been bullish since then.
SILVER was trading close to $ 30, but it also reversed down and lost nearly a third of its value by yesterday. As a result, we decided to open a sell forex signal in silver yesterday, during the retrace up, but the retrace continued further to the upside and it is looking increasingly like a bullish reversal now.
However, there hasn't been any particular reason to buy safe havens in the last two days, and the JPY has been declining if anything, unless there's something I have missed. Silver formed a pun candlestick yesterday, which is a bullish reversing signal after it bounced off the support below $ 21, and today's candlestick looks pretty bullish.
But, the price has run into the 20 SMA (gray) and 50 SMA (yellow) now, which might bring an end to this retrace up. This might be a good place to go short, but the climb has been too strong in the last few trading sessions, so we will follow the price action to see how it reacts up here. If buyers can't push any higher, we might go short in either silver or gold.