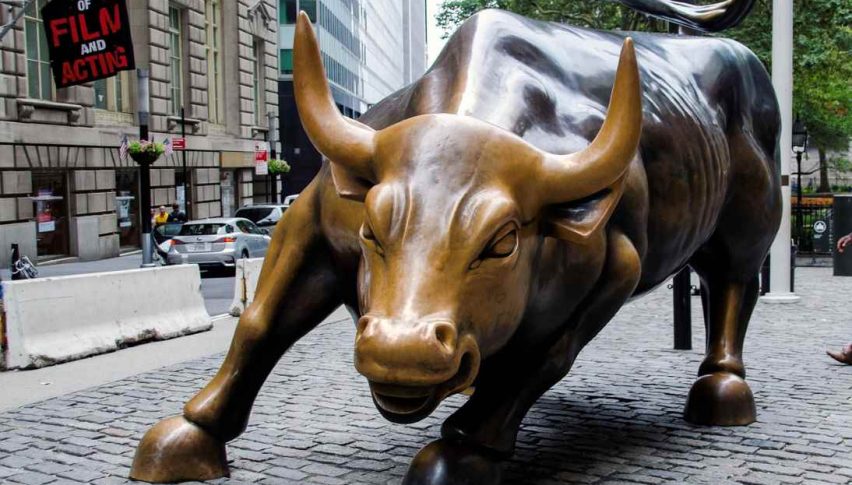 U.S. Stock Indices Grind Higher, NFP On Deck
Sentiment on Wall Street is relatively positive, with the leading U.S. indices holding firm in bullish territory. This morning's positive Initial and Continuing Jobless Claims reports have given stocks a boost. With the close only a few hours away, the DJIA DOW (+115), S&P 500 SPX (+1), and NASDAQ (+44) are all in the green. With November's Non-Farm Payrolls (NFP) report on deck tomorrow, new all-time highs are possible ahead of the weekend break.
For the moment, there are multiple drivers of the strong stock market performance. Here are two of the largest:
COVID-19 Vaccines: The much-anticipated Pfizer COVID-19 vaccine is headed for mass distribution beginning

next week

. This is being viewed as the beginning of the containment phase of the virus.
Stimulus: Today's buzz on Capitol Hill suggests that a second stimulus package may be in the offing sooner rather than later. Reportedly, officials plan to issue U.S. residents another

stimulus check

ahead of the holiday break. 
On the political front, there isn't much new on the contested result of last month's U.S. presidential election. As of this writing, the Supreme Court has yet to hear any case regarding voter or election fraud. With the 14 December electoral deadline rapidly approaching, an overturn of the election's current vote tally seems unlikely.
Tomorrow brings the release of November's NFP numbers. Right now, the S&P 500 appears optimistic about the report and is taking a positive stance ahead of the news.
S&P 500 Holding Firm Ahead Of NFP
It's been a relatively quiet day on Wall Street as investors gear up for Friday's NFP figures. For the December E-mini S&P 500, price action is slightly positive.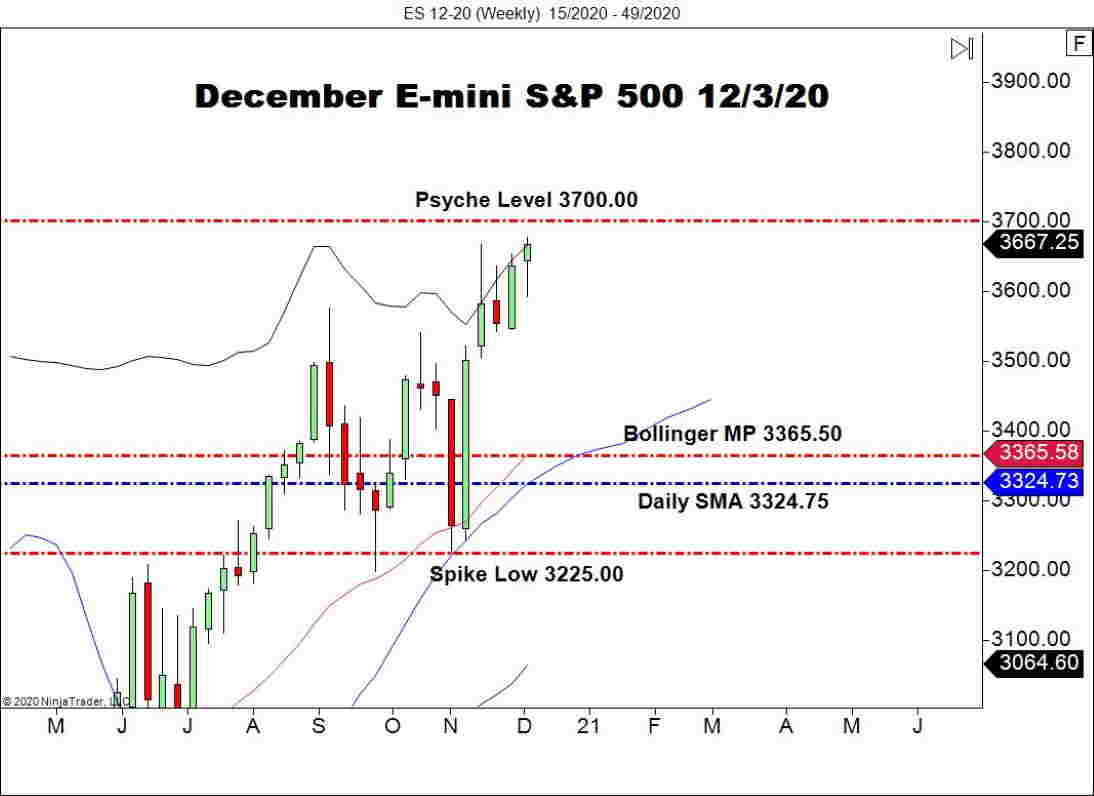 Overview: For the past month, the uptrend in the December E-mini S&P 500 has held firm. The next psyche level due up is 3700.00. Be on the lookout for this market to enter consolidation near this level as traders prepare for the end-of-year.
The industry consensus is that tomorrow's NFP report is to come in at 469,000, down from 638,000 (Oct.). In addition, unemployment is slated to fall to 6.8%, taking out the Fed's annual projection of 7.0%. If we see a strong performance from these two figures, U.S. stocks will be poised to finish the week strong.