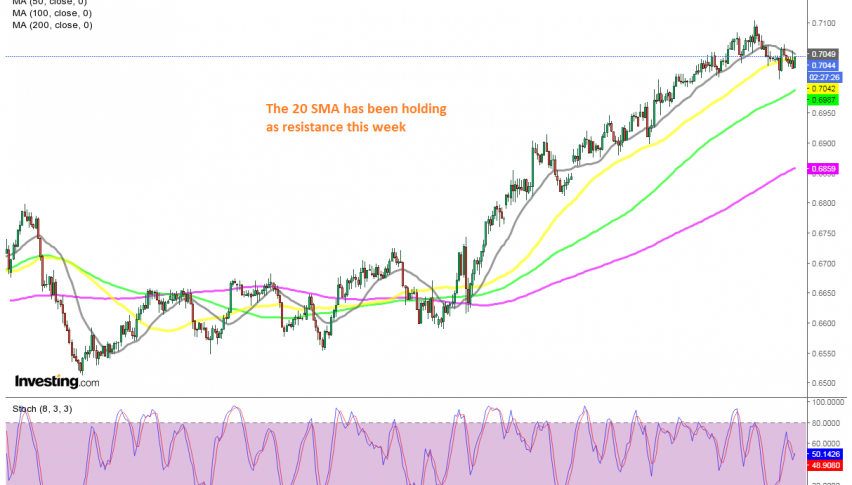 Not A Good Sign for Buyers, When MAs Turn From Support to Resistance in NZD/USD
NZD/USD has been on a bullish trend since since March, with the USD being on a decline since then. In September/October we saw a consolidation, but the bullish trend resumed again in November after US presidential elections and the bullish trend resumed again.
The trend has been quite straightforward during the last several weeks, with moving averages holding the price during the pullbacks lower, which have been quite weak to be honest. The 20 SMA (grey) has been doing a great job in pushing the price higher when the trend was strong, while the 50 SMA (yellow) has been providing support when the pullbacks were a bit deeper.
Buyers pushed the price above 0.71 last week, but they couldn't hold on to the gains above there and late last week we saw a 100 pip retrace down, which continued yesterday in the Asian session as well. The big round level at 0.70 held once again and the price bounced off that area yesterday, but the 20 SMA turned into resistance.
It has been holding since yesterday, which is not a good sign for us, since we have an open buy forex signal here. Although, buyers are testing that moving average too often, which shows that the pressure remains to the upside. If they keep pushing, the 20 SMA will break at some point, so let's hope buyers remain in charge on this pair.